Seocom Enterprises Unlimited LLC
Stan Olszewski, Byram, Connecticut - Contact Me
---
Select Vintage Covered Bridge Postcards & Ephemera For Sale
---


An Online Database Of The Guide to U.S. Covered Bridges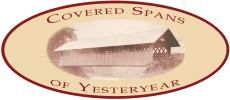 Documenting North America's past & present covered bridges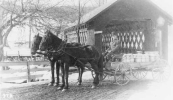 National Society for the Preservation of Covered Bridges
---
---
For Covered Bridge Postcards & Ephemera Covering
BOX 1

Please Click Here

FOR
ALABAMA - (AL)
ALASKA - (AK)
ARIZONA - (AZ)
ARKANSAS - (AR)
CALIFORNIA - (CA)
COLORADO - (CO)
CONNECTICUT - (CT)
DELAWARE - (DE)
DISTRICT OF COLUMBIA - (DC)
FLORIDA - (FL)
GEORGIA - (GA)
HAWAII - (HI)
IDAHO - (ID)
ILLINOIS - (IL)
INDIANA - (IN)
IOWA - (IA)
KANSAS - (KS)
KENTUCKY - (KY)
LOUISIANA - (LA)
MAINE - (ME)
MARYLAND - (MD)
MASSACHUSETTS - (MA)
MICHIGAN - (MI)
MINNESOTA - (MN)
MISSISSIPPI - (MS)
MISSOURI - (MO)
MONTANA - (MT)
NEBRASKA - (NE)
NEVADA - (NV)
NEW HAMPSHIRE - (NH)
NEW JERSEY - (NJ)
NEW MEXICO - (NM)
NEW YORK - (NY)
NORTH CAROLINA - (NC)
NORTH DAKOTA - (ND)
OHIO - (OH)
OKLAHOMA - (OK)
OREGON - (OR)

Please Click Here
BOX 2

Please Click Here

FOR
PENNSYLVANIA - (PA)
RHODE ISLAND - (RI)
SOUTH CAROLINA - (SC)
SOUTH DAKOTA - (SD)
TENNESSEE - (TN)
TEXAS - (TX)
UTAH - (UT)
VERMONT - (VT)
VIRGINIA - (VA)
WASHINGTON - (WA)
WEST VIRGINIA - (WV)
WISCONSIN - (WI)
WYOMING - (WY)
FOREIGN
MISCELLANEOUS

Please Click Here
---
Covered Bridge
A covered bridge is a bridge with enclosed sides and a roof, often accommodating only a single lane of traffic. Most covered bridges are wooden; some newer ones are concrete or metal with glass sides. Mainly associated with the 19th century, covered bridges often serve as prominent local landmarks and have long attracted the attention of historic preservationists.
The enclosure acts as weather protection over the working part of the structure. For example, a bridge built entirely out of wood, without any protective coating, may last 10 to 15 years. Builders discovered that if the bridge's underpinnings were protected with a roof, the bridge could stand for 70 or even 80 years. Existing covered bridges have been renovated using concrete footings and steel trusses to hold additional weight and to replace the original support timbers. Some covered bridges, such as the ones in Newton Falls, Ohio and Elizabethton, Tennessee, also feature an integrated covered walkway.
Construction
Early bridges were often made of wood, especially where it was a plentiful resource. Wooden bridges tended to deteriorate rapidly from exposure to the elements, having a useful lifespan of only nine years. Covering them protected their structural members, thus extending their life to 80 years or more.
Most wooden covered bridges employ trusses as their key structural design element. A popular design was the Brown truss, known for its simplicity; but others were also used.
Given the ready availability of steel, concrete, and other modern construction materials, most modern covered bridges are built either for the convenience of the user, rather than to protect the structure itself, or as a statement of style or design.
Many of the oldest bridges were built as post-and-pile construction. This is commonly seen in stone construction, where columns (piles) are used to support spans (posts) covering open spaces. The Kapellbrucke in Lucerne is an example. A modern example is the Covered Bridge, Lovech, which uses stone piers and steel beams. Many older bridges were built using an arch. The Ponte Coperto in Italy and the Ponte Vecchio in Florence, Italy, are examples. As bridge needs increased in North America, designs turned to available material, wood. In order to cover the spans needed, truss design was extended and improved. Eleven major trusses were used during the period of wood construction.
Standard Truss Types The earliest covered bridges used the simple King post and Queen post design. These had been traditional truss types for building construction. Older bridges along the east coast are often dominated by King and Queen post designs. Beginning around 1820, new designs were being developed.
King Post, most of the remaining covered bridges in Virginia are either King post or Queen post designs. See: List of Virginia covered bridges
Curved Multiple Kings Post, an example adopted by local conditions is the Humpback Covered Bridge in Virginia. It is a curved truss using the King post design.
Queen post, most Queen posts are in New England, with a few on the west coast. It is also a common design used for non-covered steel bridges.
New truss designs allowed for longer crossings and heavier loads.
Burr Arch Truss, 1804. Parke County, Indiana has the largest concentration of covered bridges, 35, in the United States. Lancaster County, Pennsylvania has 29 covered bridges, the most in a Pennsylvania County. The majority of both counties covered bridges are Burr arch designs. See: Parke County Covered Bridges and List of covered bridges in Lancaster County, Pennsylvania
Long, 1830 Most long truss bridges are in Ohio, New York, and New Hampshire. The Long truss is common through Alabama. Others can be found elsewhere in the United States.
Lattice Truss (Town's lattice), 1820 and 1835. Ashtabula County, Ohio has several lattice truss bridges remaining. The longest Town lattice and before 2006, the longest wooden covered bridge is the Cornish-Windsor Covered Bridge in New Hampshire, spanning the Connecticut River. It is 449 feet (137 m) long. Vermont has a large number of lattice bridges still standing. See: List of Ashtabula County covered bridges and List of bridges on the National Register of Historic Places in Vermont
Howe, 1840 The Howe truss is most common in the west and far west. It is found through Ohio, Indiana, Missouri, and California.
Brown, 1857. The only remaining examples appear to be located in Kent and Ionia Counties, Michigan. They include the Ada Covered Bridge, the Fallasburg Bridge, and Whites Bridge
Partridge truss is a common design in Ohio, such as in the Bergstresser Covered Bridge
Childs truss, about 1860's. All known examples are located in Ohio. See: List of Ohio covered bridges
Post, mid-19th century. The Post truss design in nearly gone. Only two known iron variants survive, one covered combination truss variant, the Bell Ford Bridge has been dismantled and is in storage awaiting rebuilding.
Smith Type IV Truss predominate in Ohio and Indiana. Western Pennsylvania and northern Kentucky each have one and two, respectively. See: Cataract Falls Covered Bridge, Indiana; Byer Covered Bridge, Ohio; Wheeling Covered Bridge, Indiana
The McCallum Truss. The only remaining bridge in the world using this truss is the Percy Covered Bridge at Powerscourt, Quebec, Canada. The McCallum inflexible arched truss was designed by Daniel McCallum for railways in North America. With the advent of steel construction, all of these wooden railroad bridges were eventually torn down, except the Percy Bridge, built in 1861. It is the oldest covered bridge in Canada.
Truss types commonly mentioned today, are primarily steel bridges. This includes the Pratt, Parker, Pennsylvania, and Baltimore.
Covered bridges in North America
Such bridges are found in rural areas throughout the United States and Canada, but are often threatened by arsonists, vandals, and flooding. In the United States, Pennsylvania has more covered bridges (over 200) than any other state, many of which can be seen in Bedford, Somerset, Washington, Chester and Lancaster Counties. The U.S. states of Vermont and New Hampshire have more covered bridges per square mile than any other place in the world. Oregon has the largest number of historical covered bridges in the western United States. They are also common in places such as Elizabethton, Tennessee; Lane County, Oregon; Madison County, Iowa; Parke County, Indiana; and Blount County, Alabama. Parts of California, Indiana, Ohio, Michigan, Kentucky, Maryland, Minnesota, Virginia, West Virginia, Wisconsin, and the New England states have surviving covered bridges.
There are various structural designs used for covered bridges, such as the Burr Truss.
Opened on July 4, 1901, the 1,282-foot (391 m) Hartland Bridge, crossing the Saint John River at Hartland, New Brunswick, is the longest covered bridge in the world. It is a National Historic Site of Canada. In 1900, New Brunswick had an estimated 400 covered bridges, and Quebec more than 1,000, while Ontario had only five. As of 2006, there were 94 covered bridges still standing in Quebec, 65 in New Brunswick, and one in Ontario, the West Montrose Covered Bridge.
A much longer covered bridge (5,960 feet / 1,820 metres) between Columbia and Wrightsville, Pennsylvania once spanned the mile-wide Susquehanna River, making it the longest and most versatile covered bridge in the world during its existence. It featured railroad tracks, a towpath for canal boats crossing the river between two canals on either bank, and a carriage/wagon/pedestrian road. The popular toll bridge was burned June 28, 1863, by Union militia during the American Civil War to prevent its usage by the Confederate Army of Northern Virginia during the Gettysburg Campaign. A replacement wooden covered bridge was destroyed by a windstorm a few years later. It was rebuilt as an open-air steel bridge.
Currently, the longest existing covered bridge in the United States is the Smolen-Gulf Bridge (613 feet / 187 metres) spanning the Ashtabula River near Ashtabula, Ohio, which was completed in 2008. Prior to its completion, the Cornish-Windsor Covered Bridge (449 feet / 137 metres) connecting Cornish, New Hampshire and Windsor, Vermont built in 1866, was the longest.
The town of Blenheim, New York had the longest single-span covered bridge in the world (232 feet / 71 metres). Built in 1855, it was later destroyed on August 29th, 2011 due to flooding from Hurricane Irene. It was one of only six "double-barreled" covered bridges in North America; that is, a bridge with two traffic lanes separated by a supporting truss. There are other double-barreled bridges in Vermont (2), Ohio (1), Indiana (1), and West Virginia (1).
Covered bridges are generally considered old-fashioned and appeal to tourists.
(From Wikipedia, the free encyclopedia)
---