Seocom Enterprises Unlimited LLC
Stan Olszewski, Byram, Connecticut - Contact Me

Required Insurance And Shipping Extra
Depending Upon Delivery Location And Method Of Shipping

---

Complete Set Of N78 Duke's Generals Cigarette Cards / Inserts For Sale

For Individual Booklets For Sale, Please Click Here
---
Searchable Picture Gallery Of Individual Duke's Cigarette Cards / Inserts For Sale
Enter Any Search Term In The Field (To Browse All, Just Leave Blank) And Click The Search Button.
Code

Description

Condition

Notes

View

Buy

DUSET-1
(TOP) - Tobacco Card - Company: Duke Cigarettes
Series: N78
A Very Nice Complete Set Of 50 Duke Civil War Generals
Overall very good to near excellent condition with only a couple of these a little below my typical grade offered (one has a few small paper spots stuck to rear, one has a minor paper loss on front, one has a few minor paper losses on rear) - Paper clean - some staples with some rusting, others all clean - very minor creases may be present on some - Please see scans to judge condition of each booklet
Histories Of Generals Inserst from Duke's Cigarettes - Vintage 1889 - A complete set of fifty 16 page booklets giving histories of the generals of the Civil War - w/facsimile of his signature in inside front cover and unnumbered checklist of series in inside rear cover - Portrait on outside front cover - Civil War Scenes/Vignettes on outside rear cover - One of the most popular series produced by Duke's Cigarettes and being offered here in an outstandingly overall great condition for a complete set.


---

Additional Keywords:
cigarette card, tobacco card, Duke, (N78),
Please Contact Me For Further Details
---
PLEASE CONTACT ME FOR FUTHER DETAILS AND AVAILABILITY
1 ~ Gen. N. P. Banks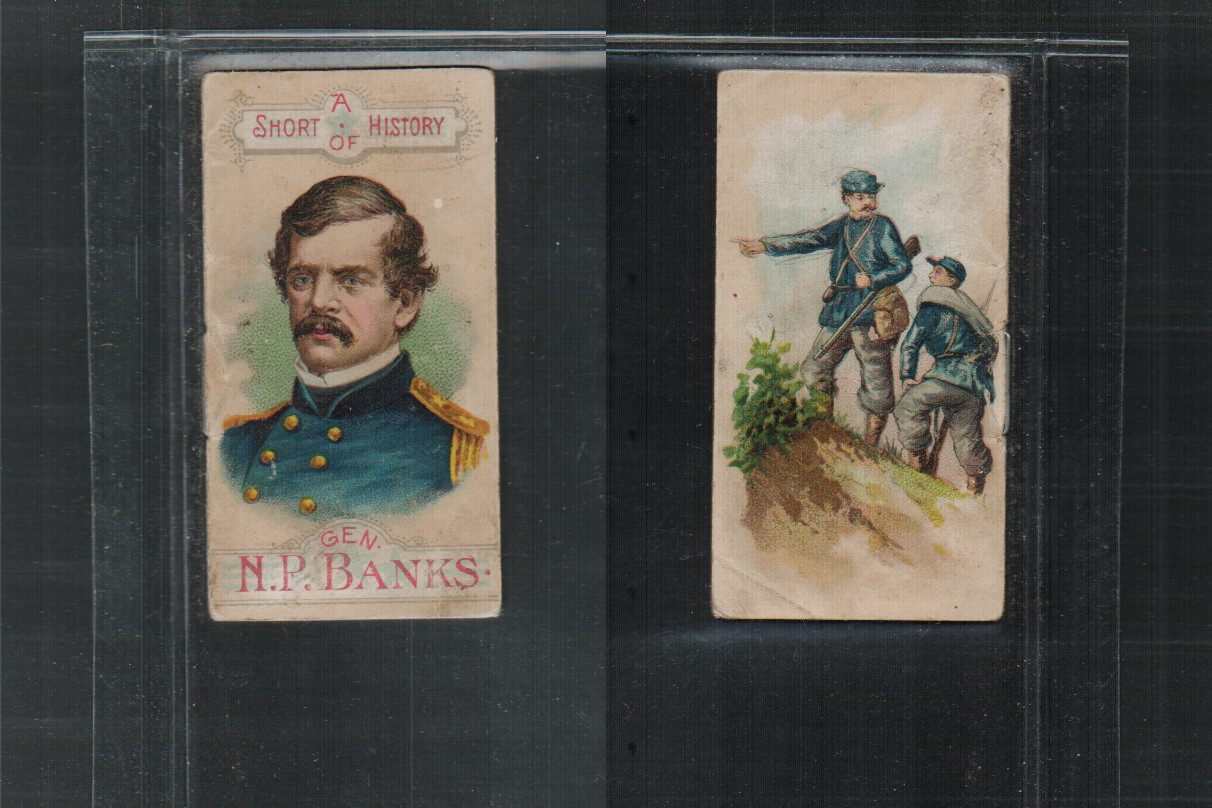 2 ~ Gen. G. T. Beauregard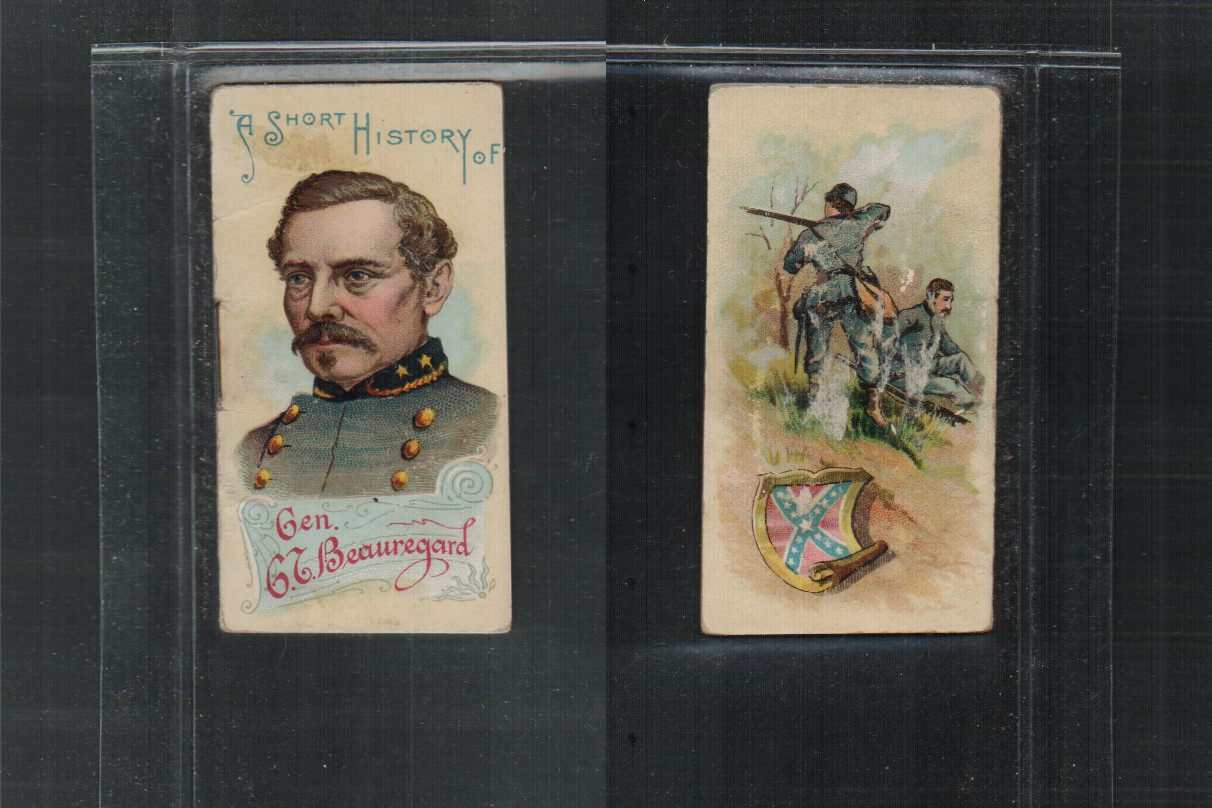 3 ~ Braxton Bragg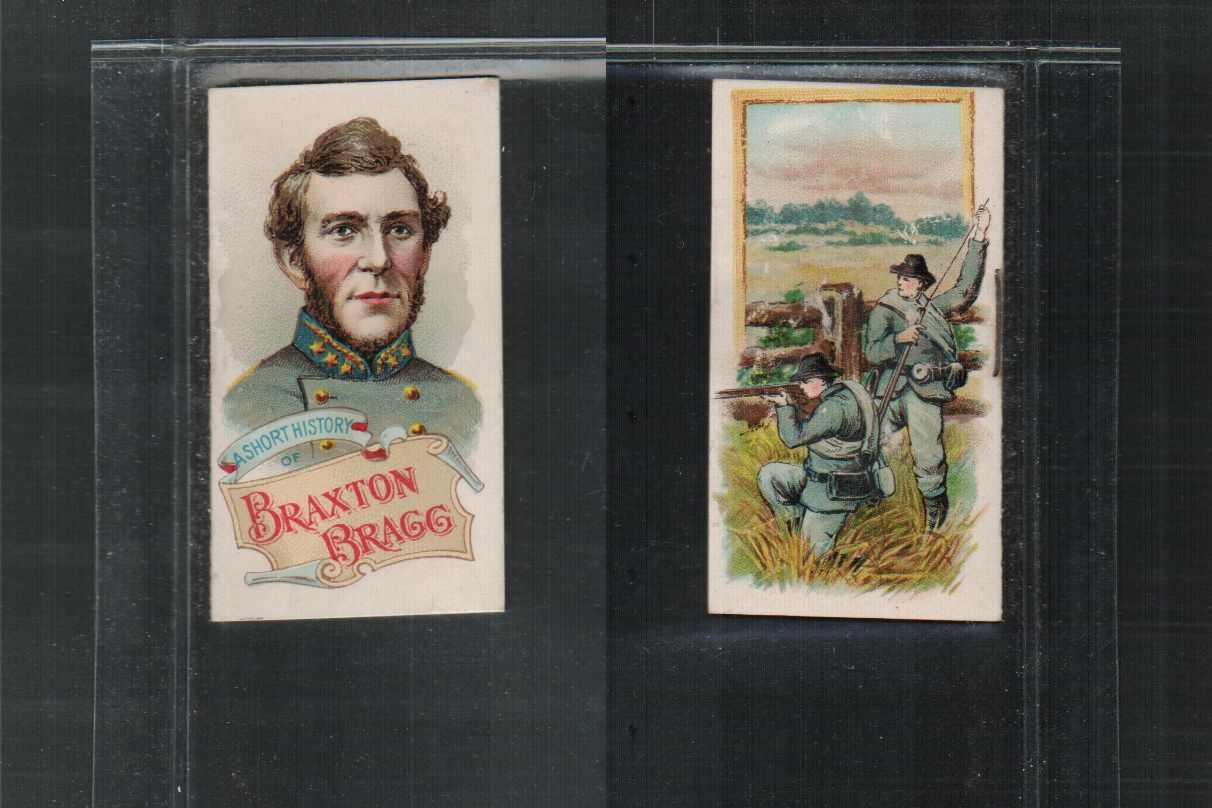 4 ~ John C. Breckinridge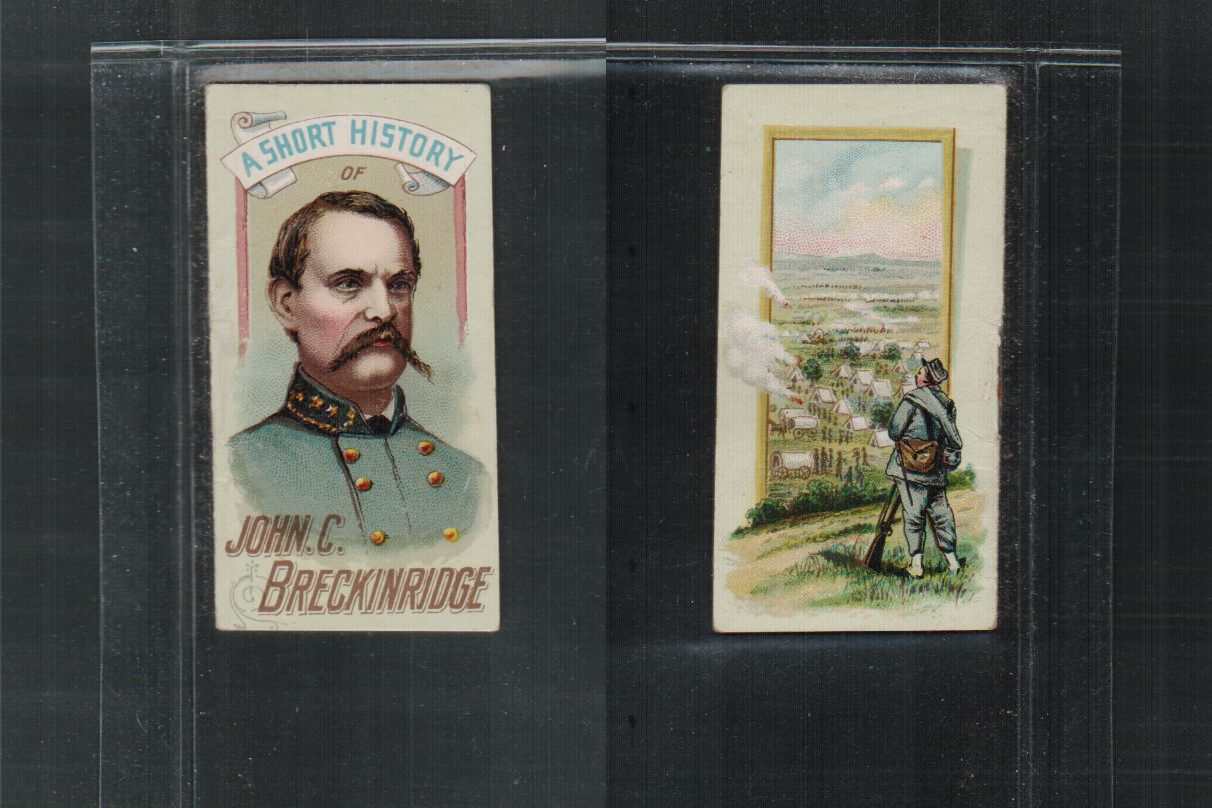 5 ~ Gen'l D. C. Buell
6 ~ A. E. Burnside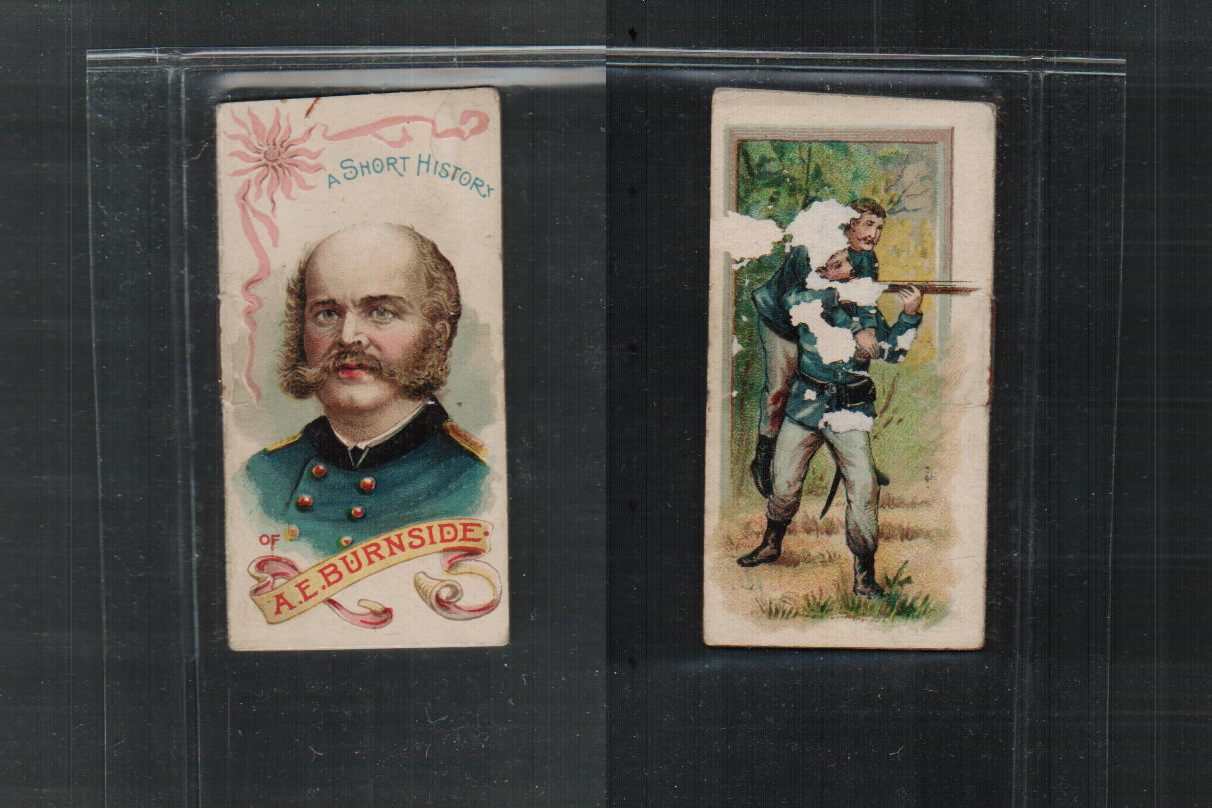 7 ~ Benj. F. Butler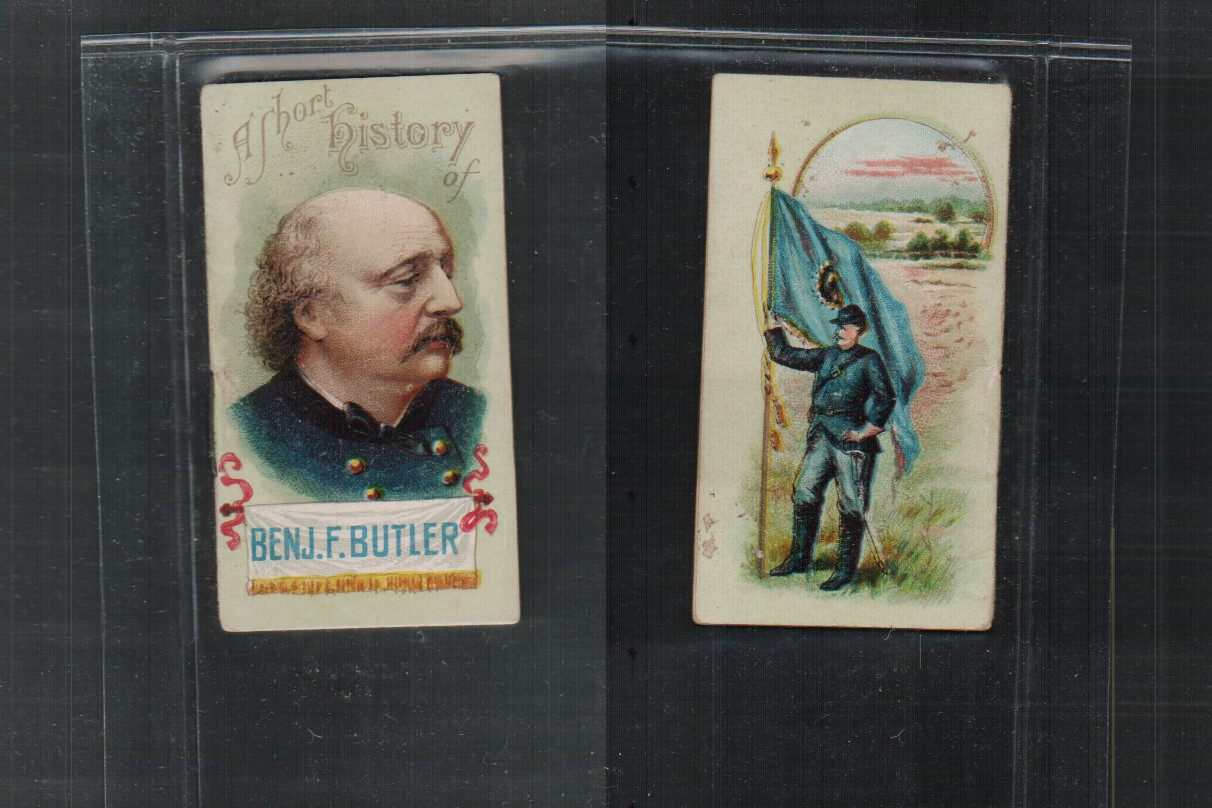 8 ~ Gen. J. A. Early
9 ~ Gen. R. S. Ewell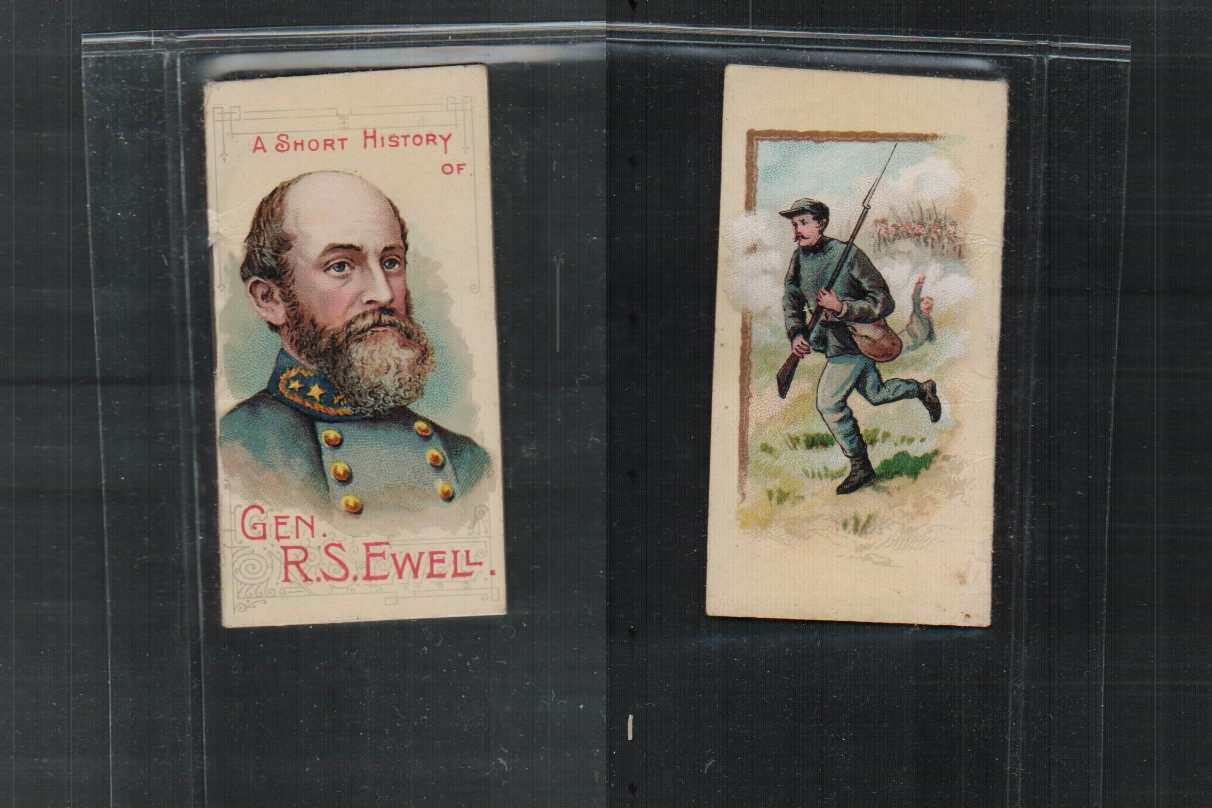 10 ~ Adm'l Farragut
11 ~ Adm'l A. H. Foote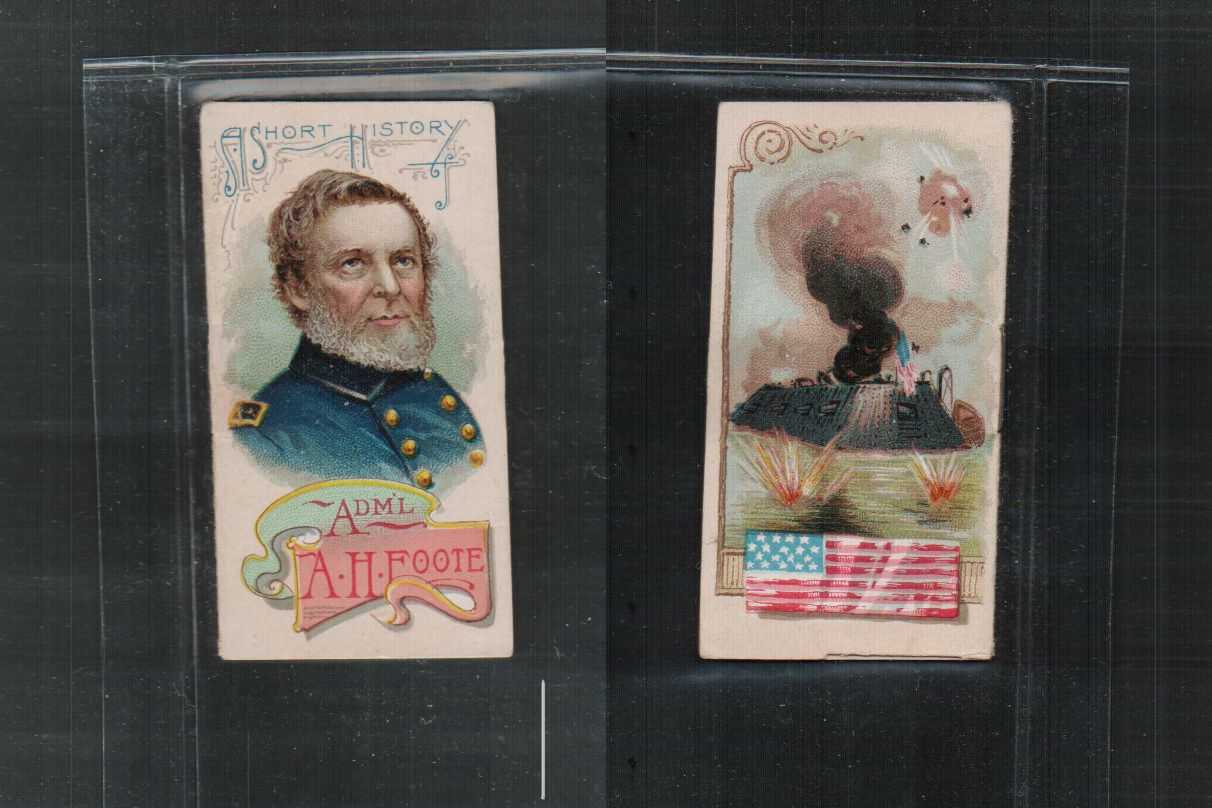 12 ~ Gen. N. B. Forrest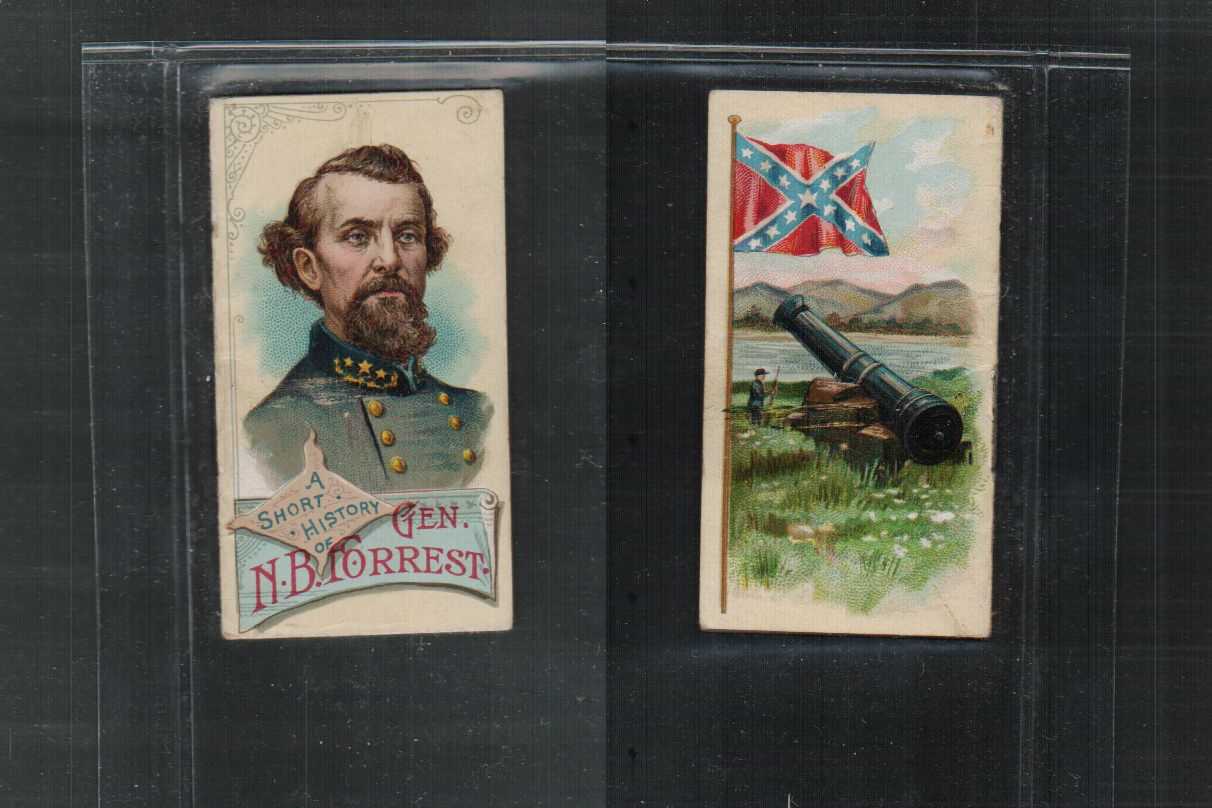 13 ~ Gen. Garfield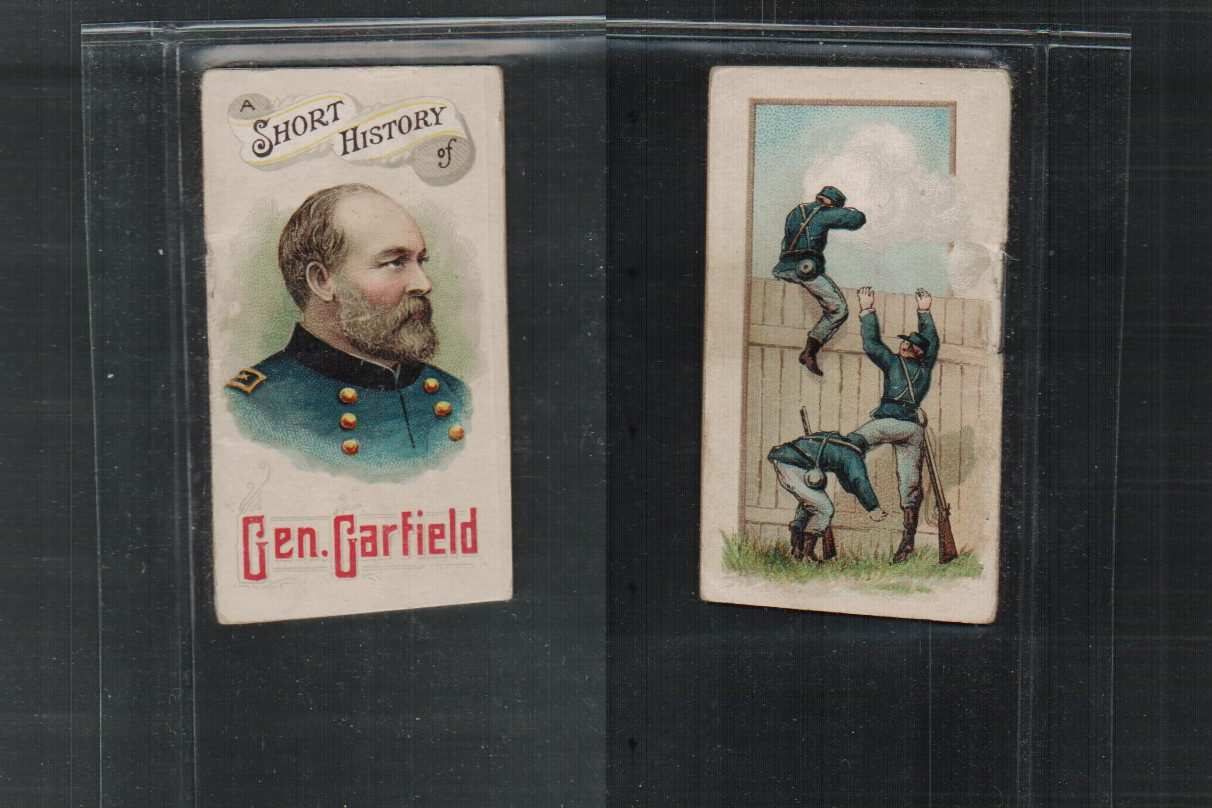 14 ~ Genl. Gillmore
15 ~ Gen. J. B. Gordon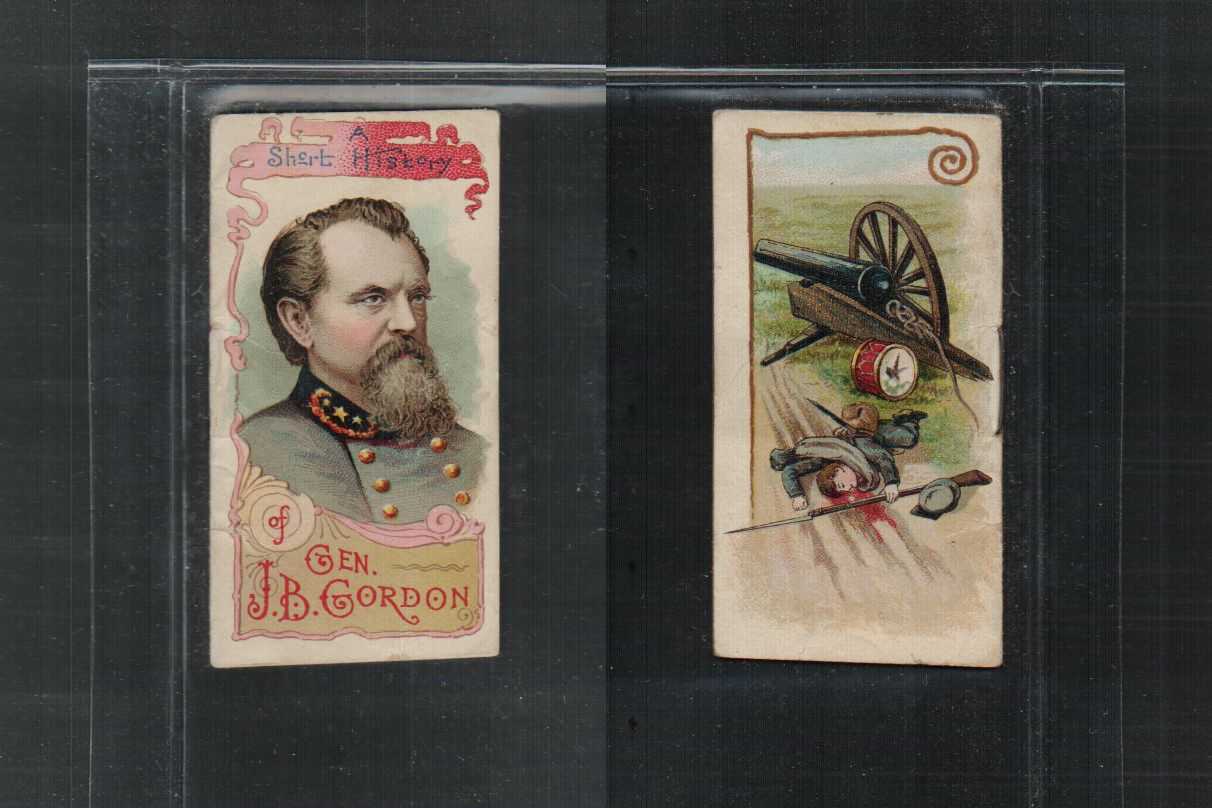 16 ~ Gen. U. S. Grant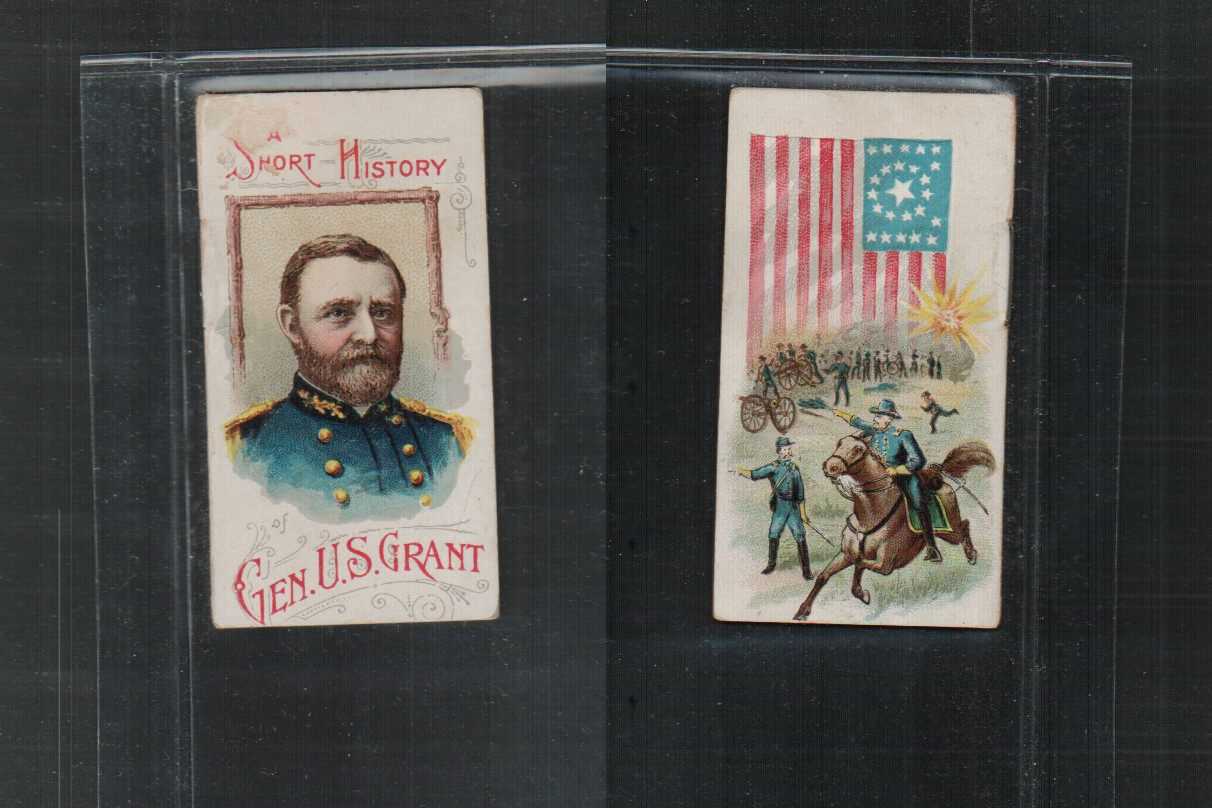 17 ~ Gen. H. W. Halleck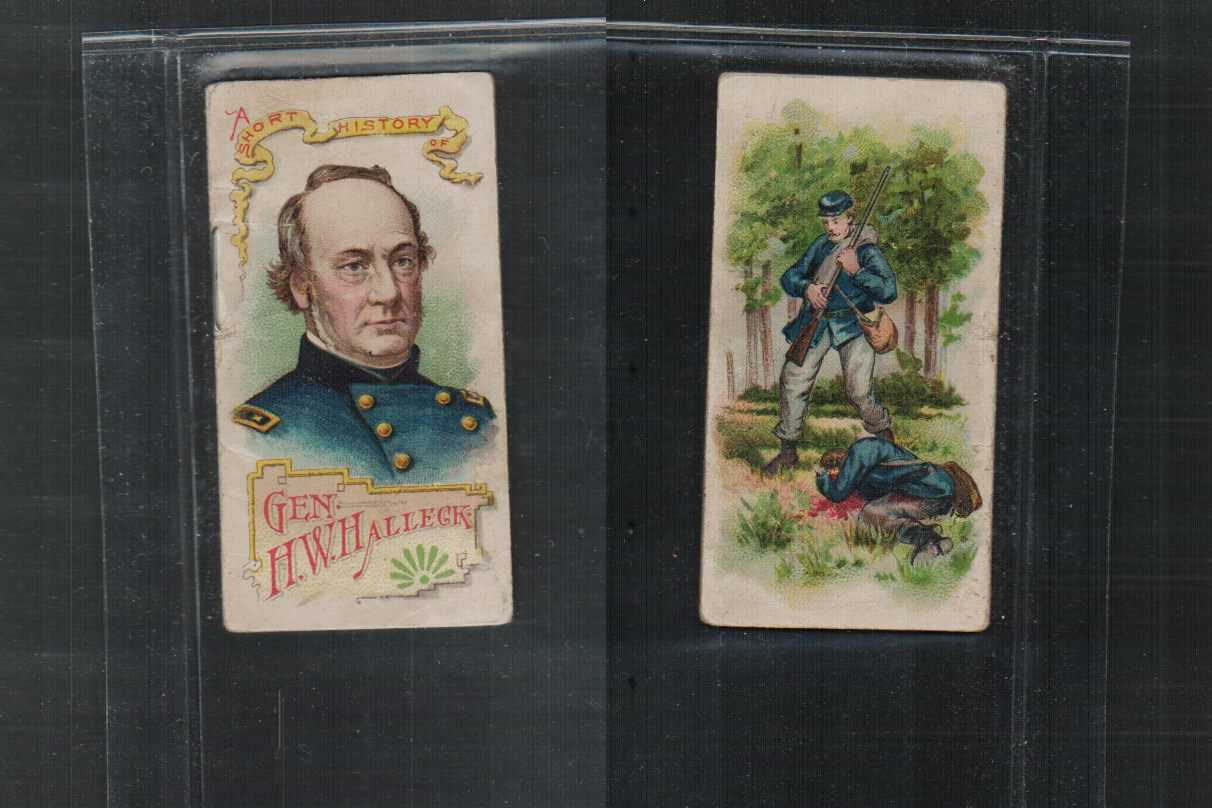 18 ~ Gen. Wade Hampton
19 ~ Gen. Hancock
20 ~ Gen. W. N. Hardee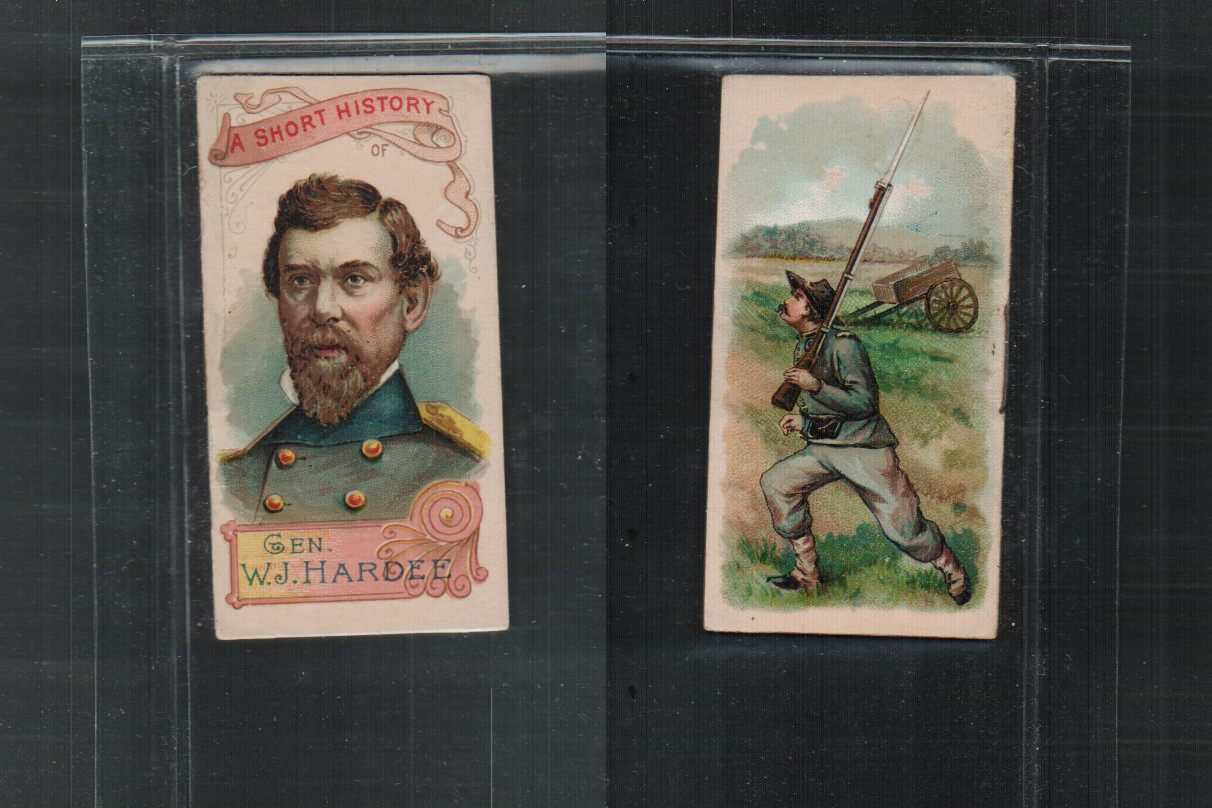 21 ~ Gen. A. P. Hill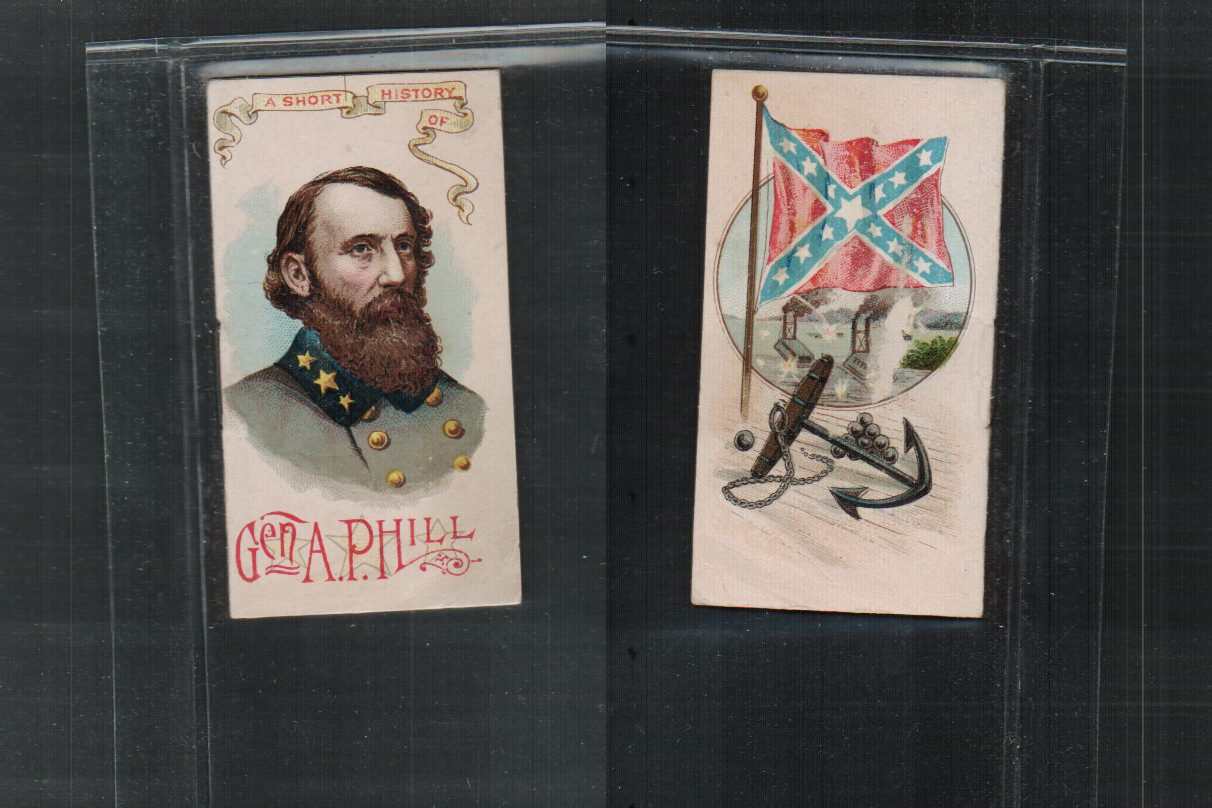 22 ~ Gen. John B. Hood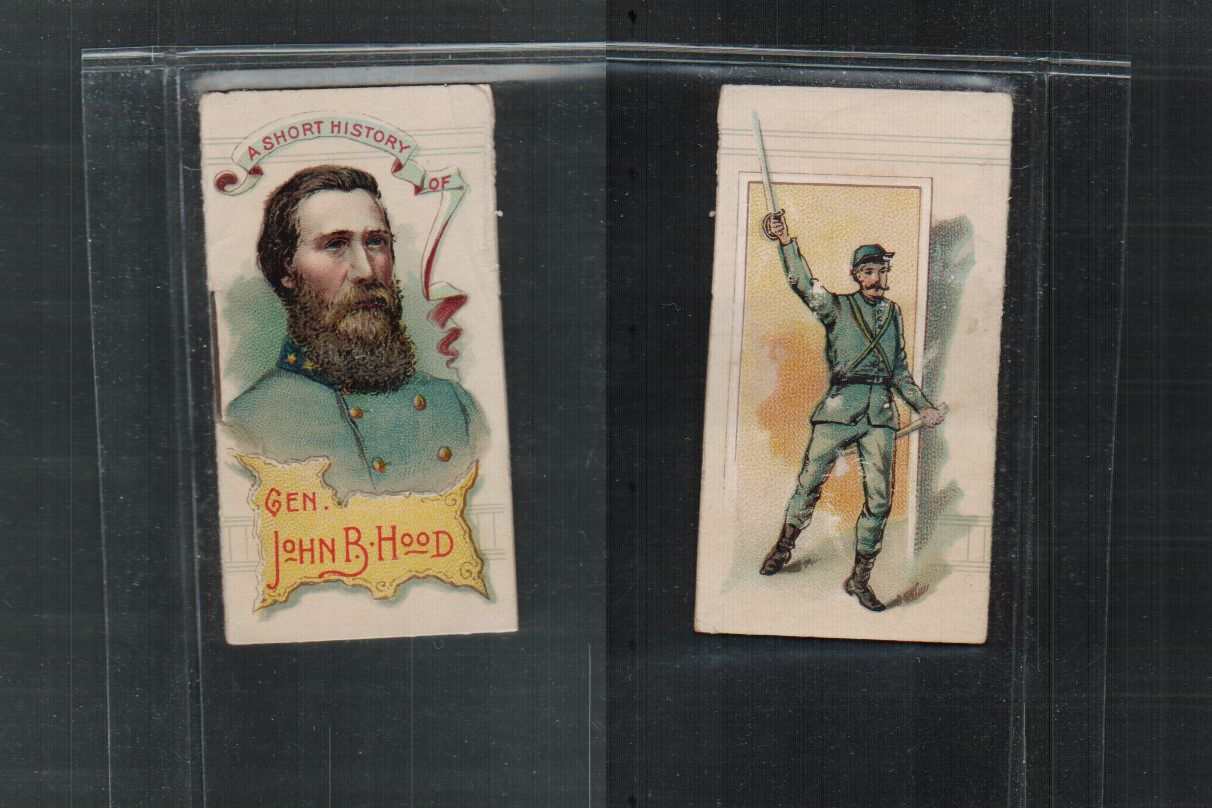 23 ~ Gen. Joe Hooker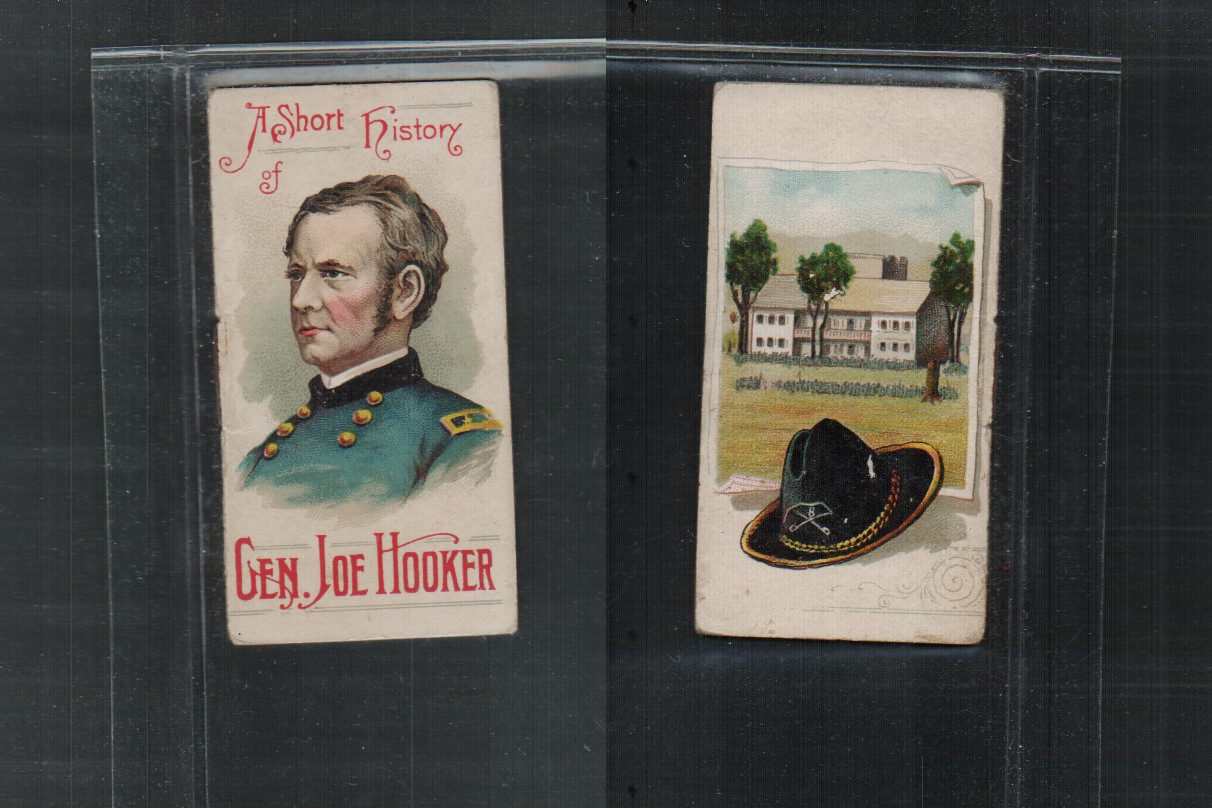 24 ~ Gen. O. O. Howard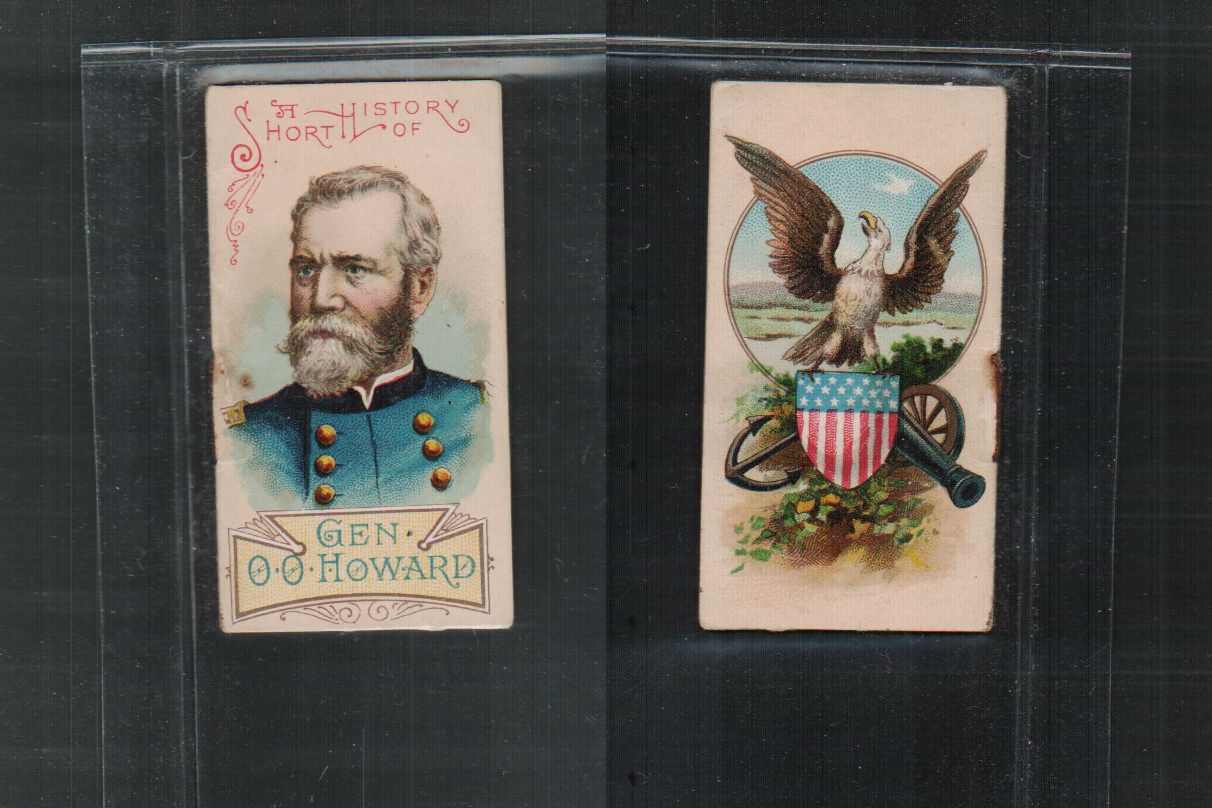 25 ~ T. J. Jackson
26 ~ A. S. Johnston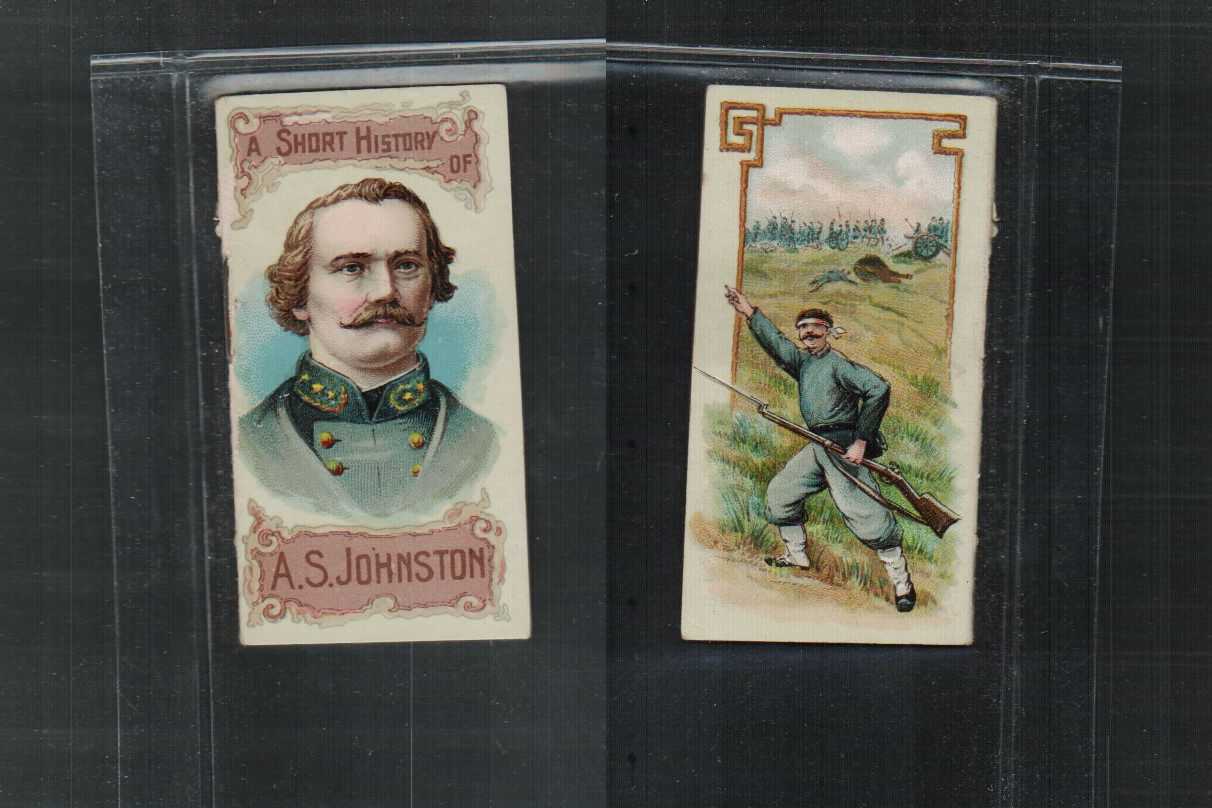 27 ~ Genl. J. E. Johnston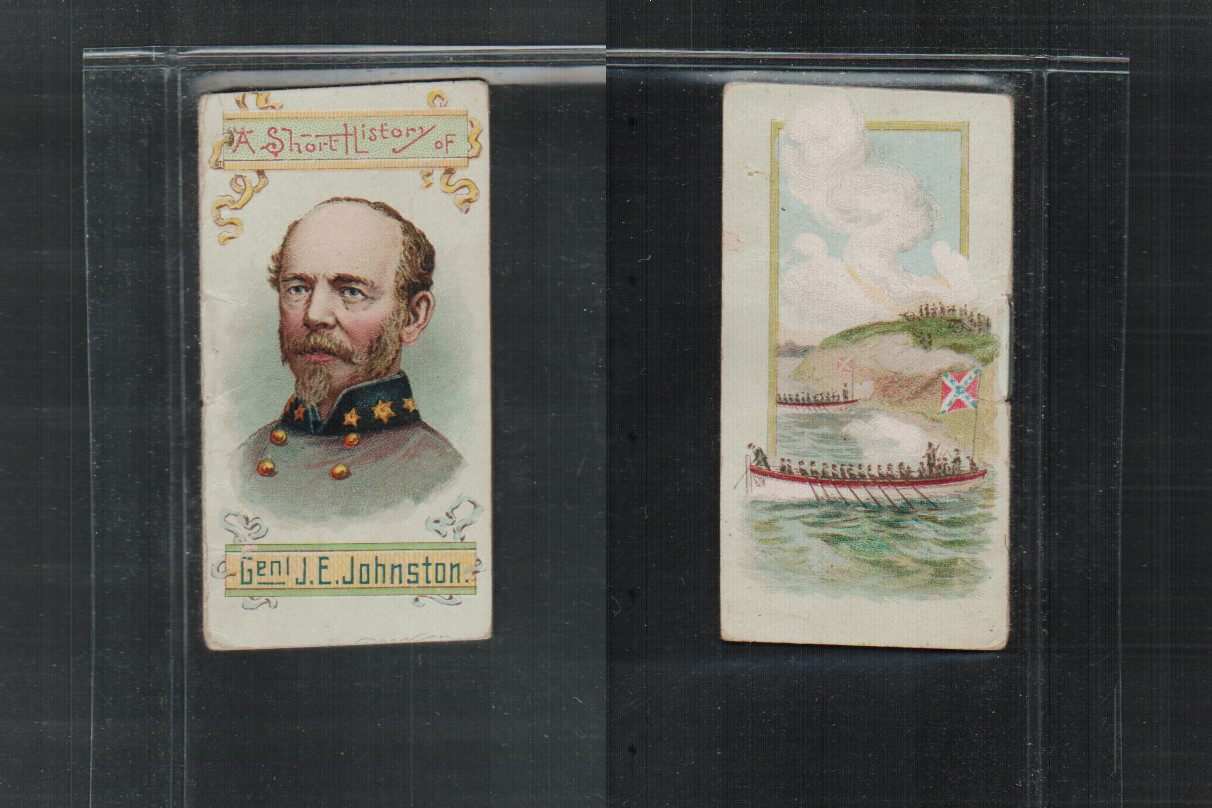 28 ~ Gen. R. E. Lee
29 ~ Gen. Logan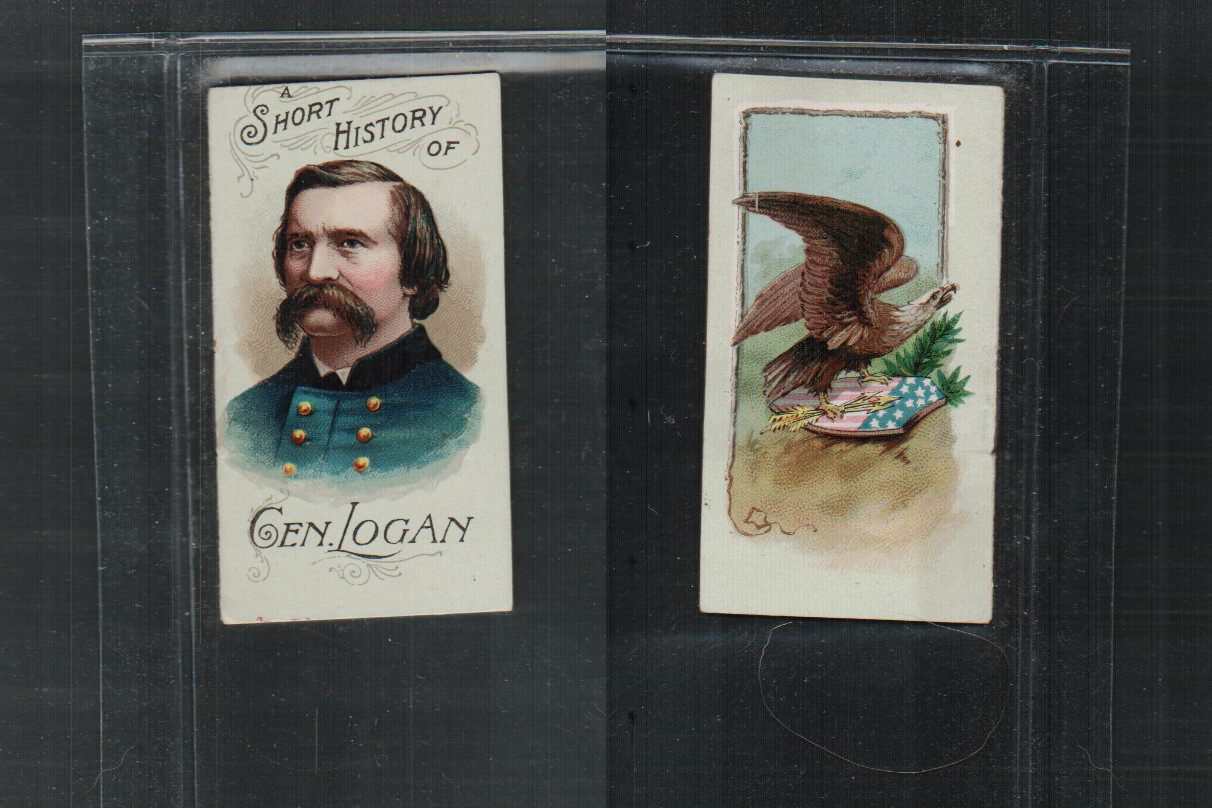 30 ~ J. Longstreet
31 ~ Gen'l N. Lyon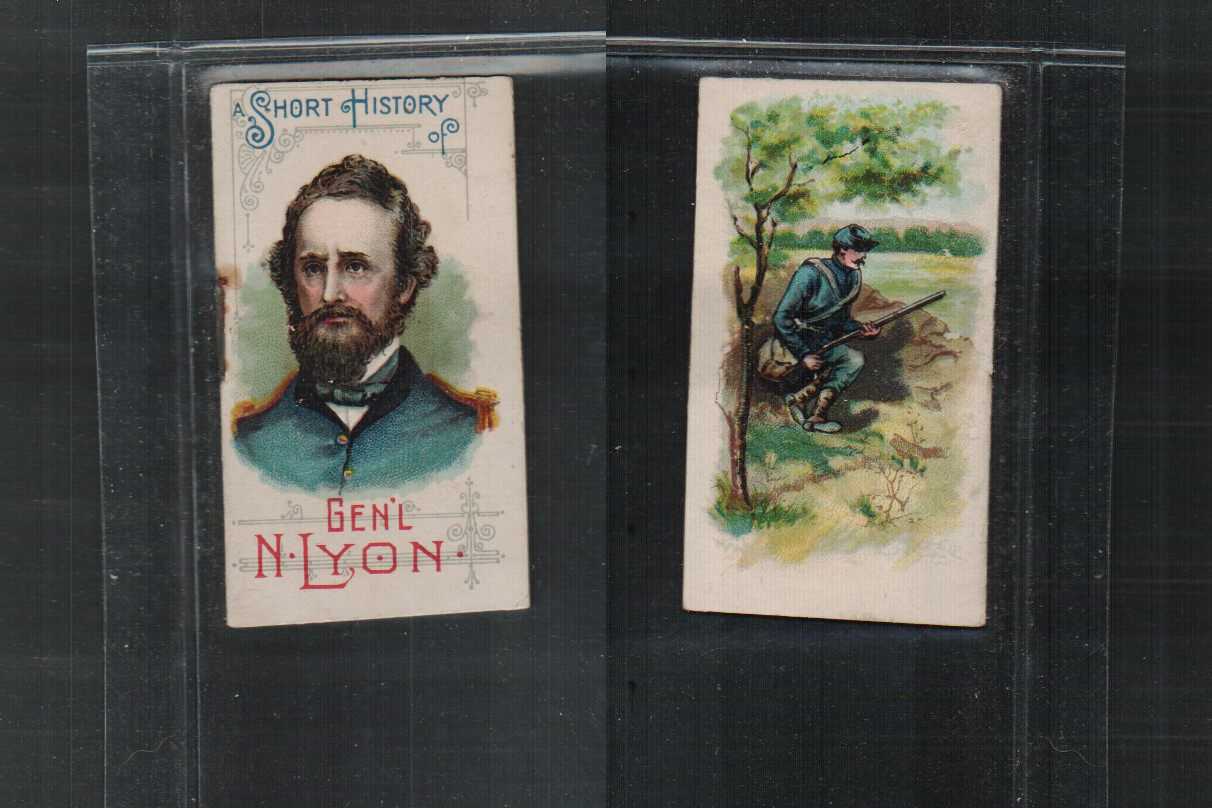 32 ~ J. B. Magruder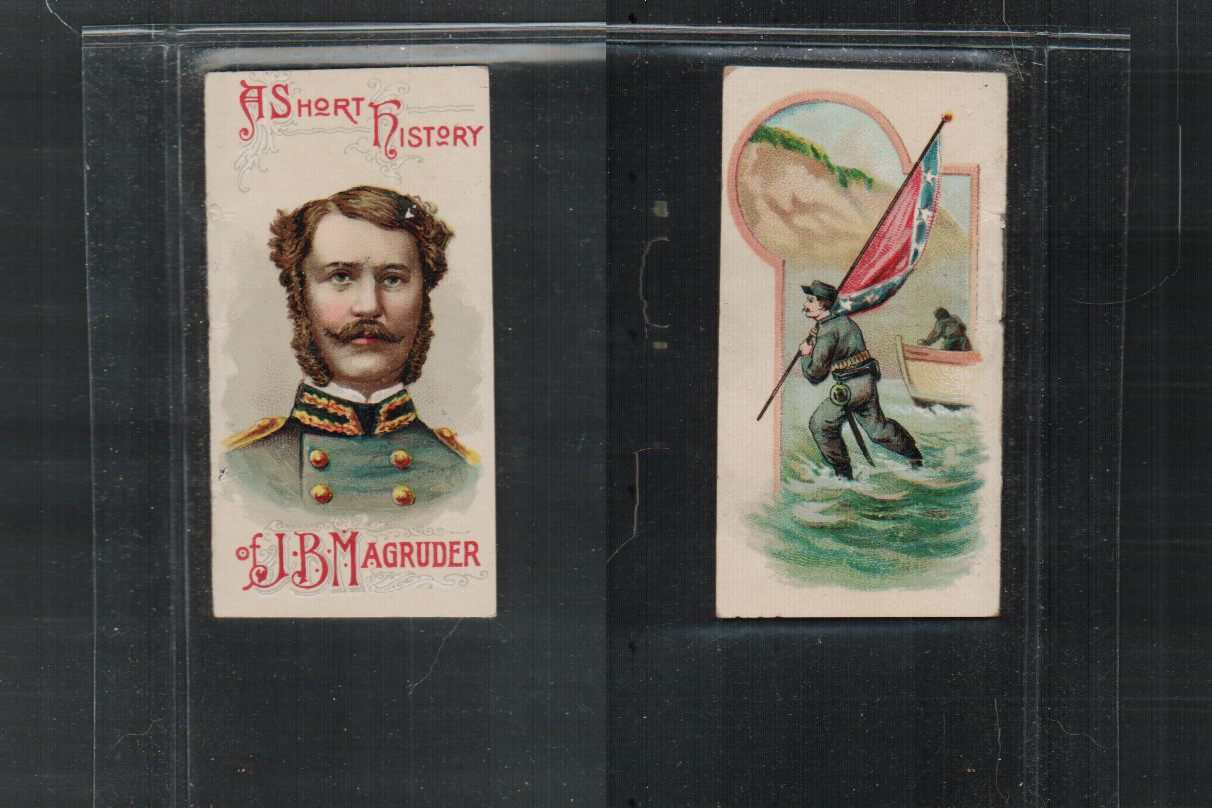 33 ~ Gen. McClellan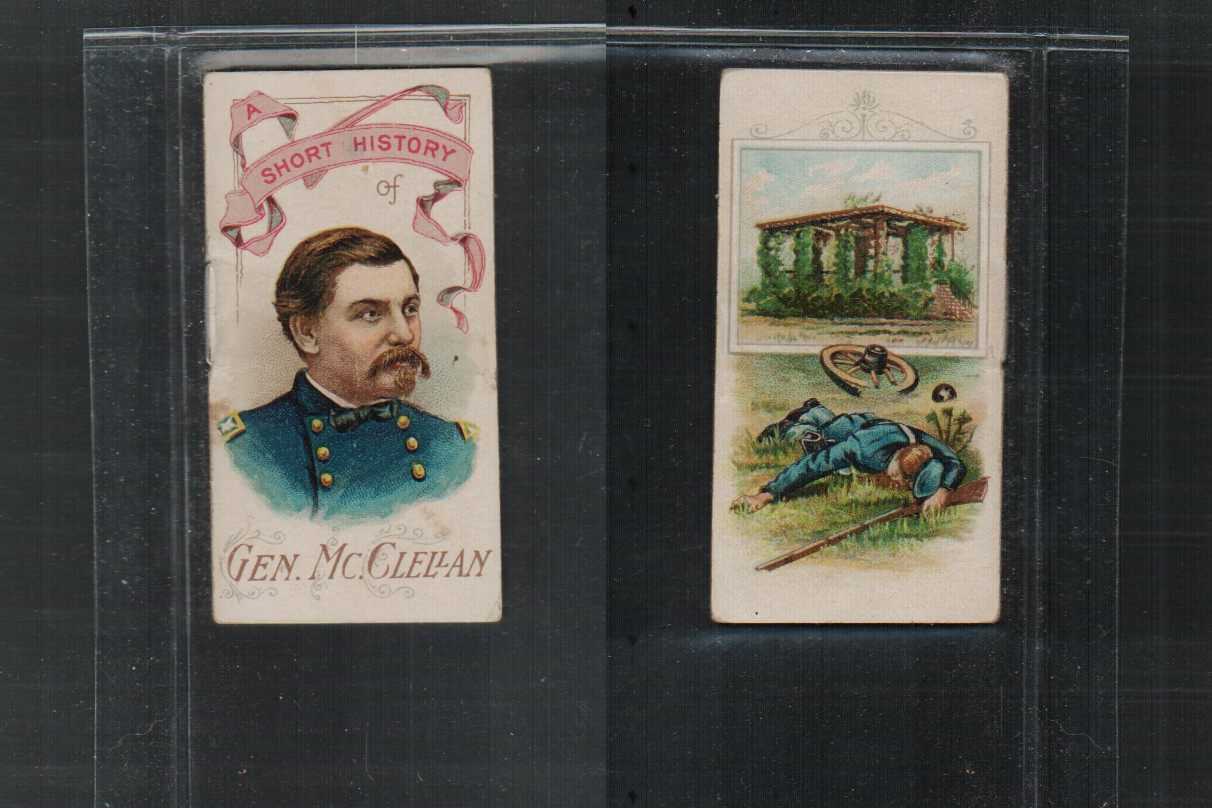 34 ~ Gen'l J. McDowell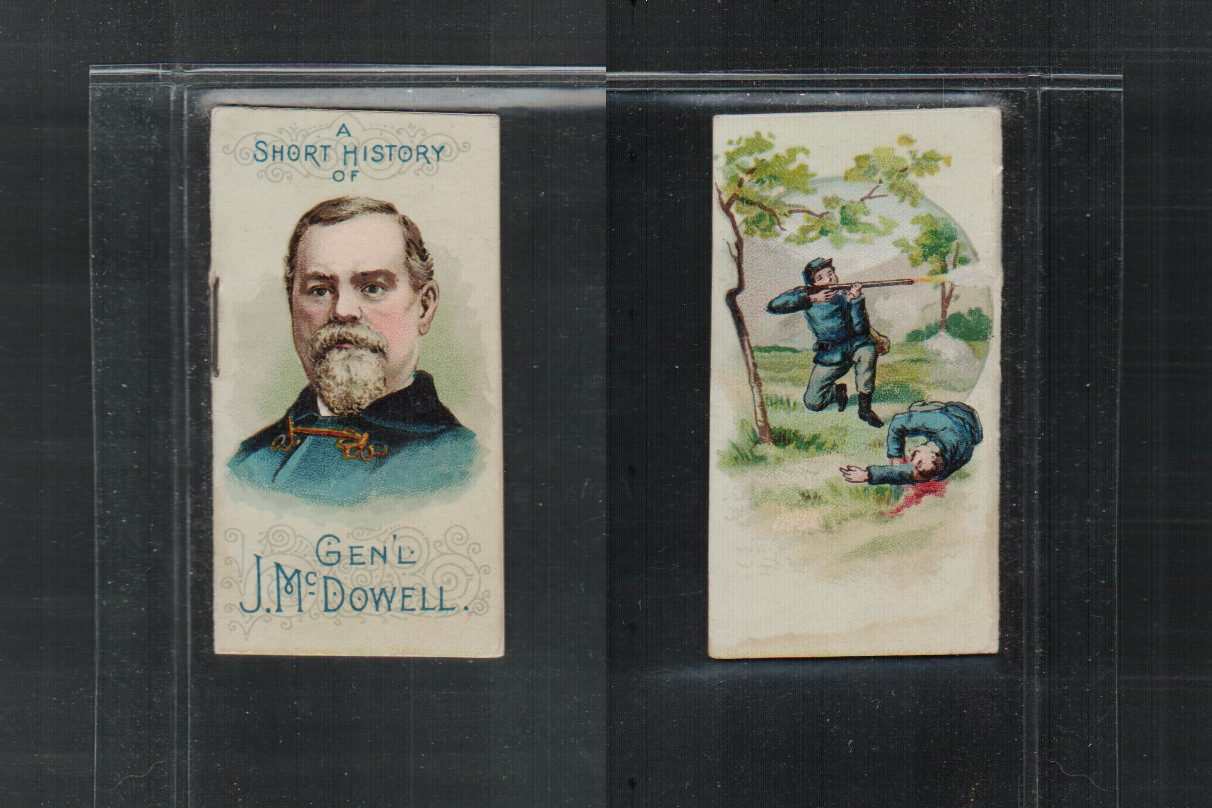 35 ~ Gen. G. Meade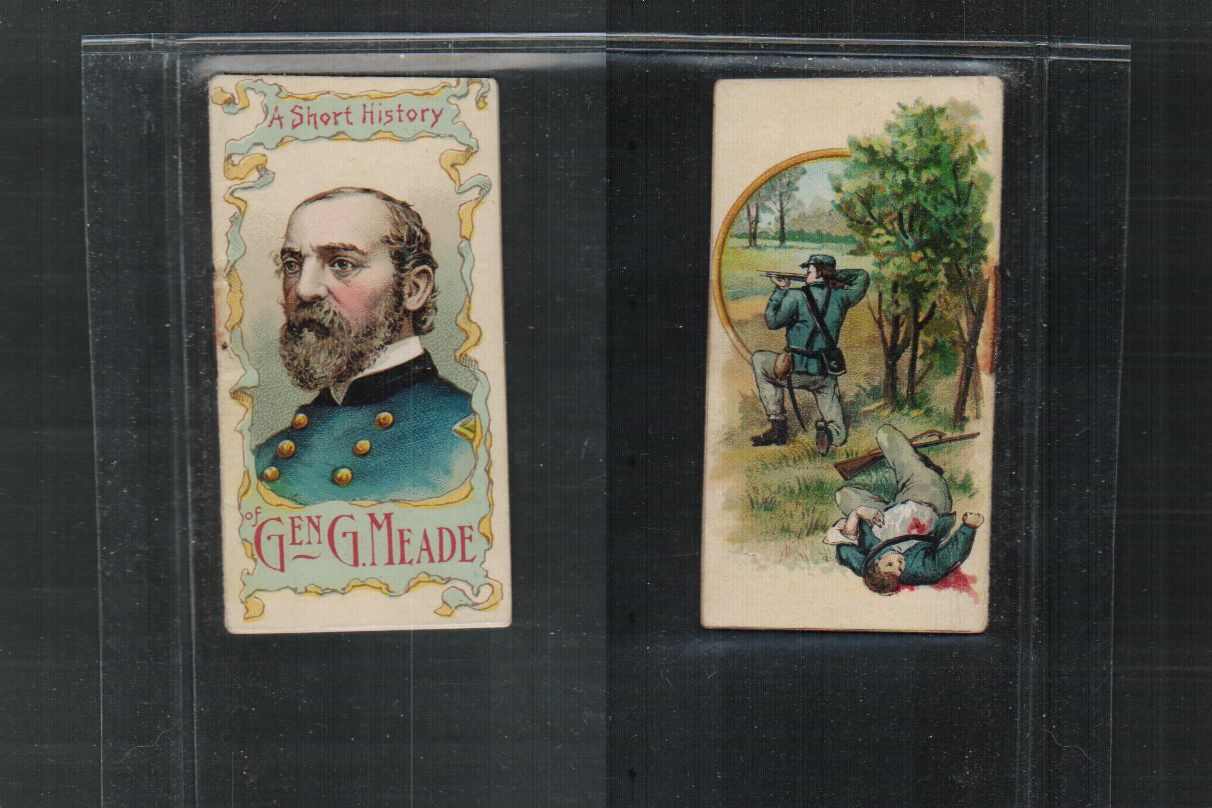 36 ~ General John Morgan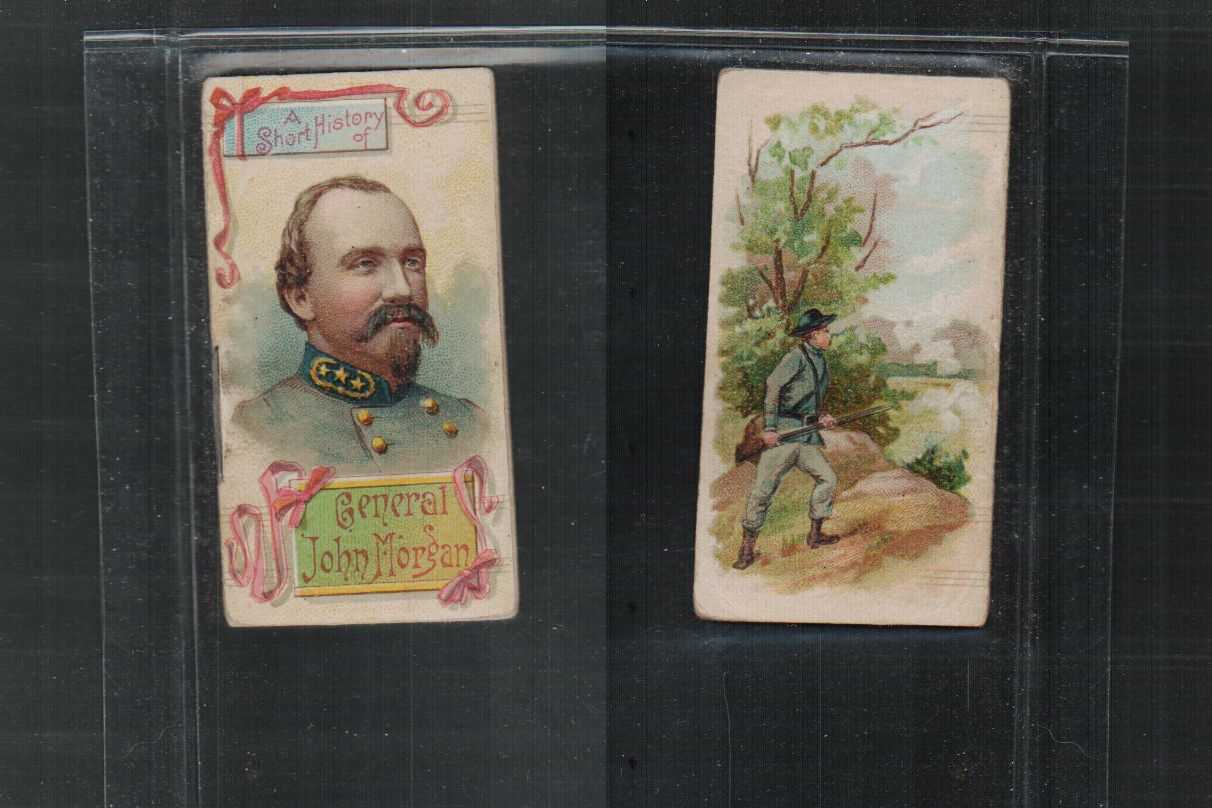 37 ~ Gen. J. C. Pembertom
38 ~ Genl. G. E. Pickett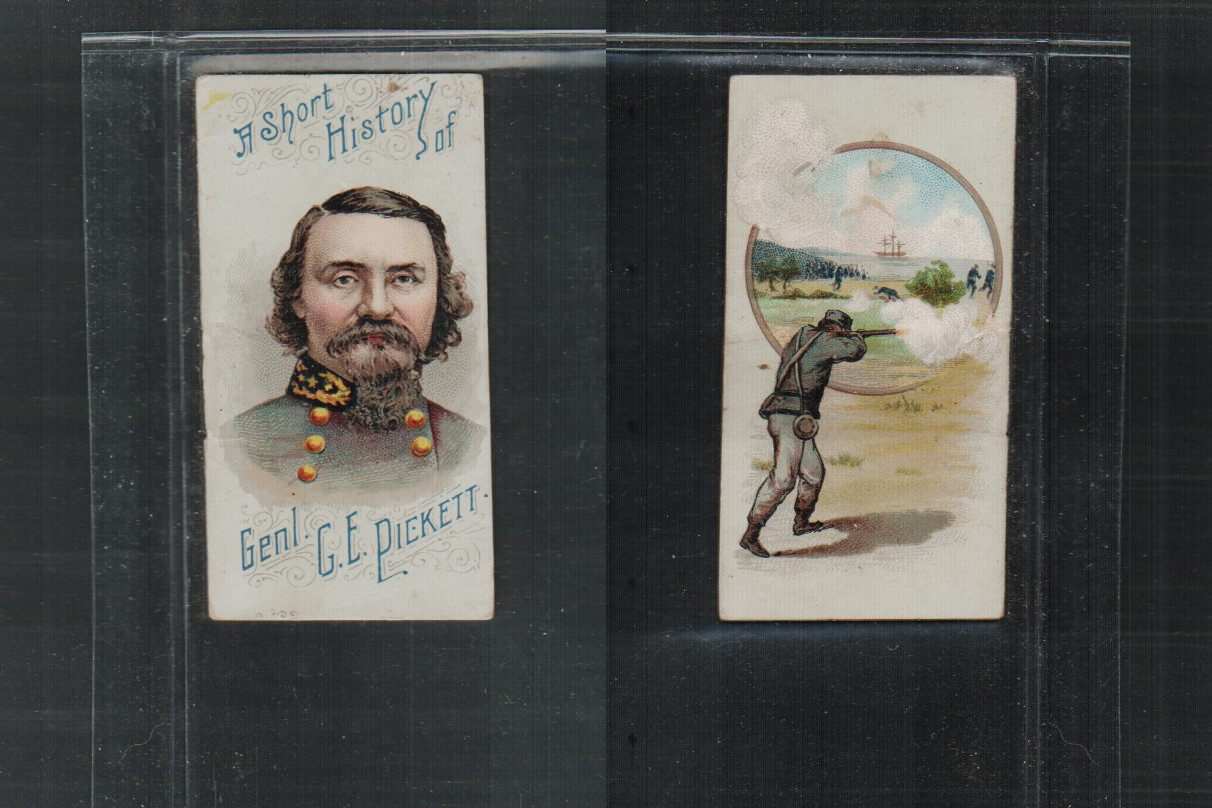 39 ~ Gen Leonides Polk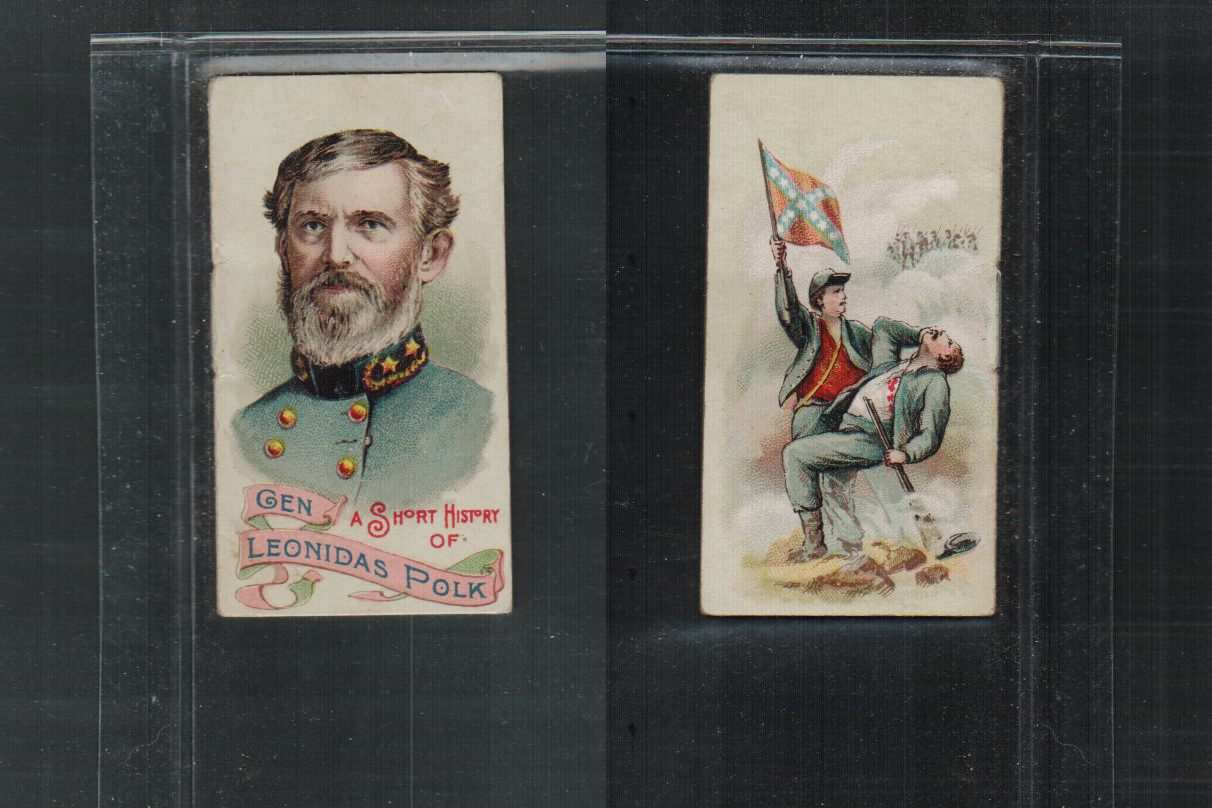 40 ~ Adm'l Porter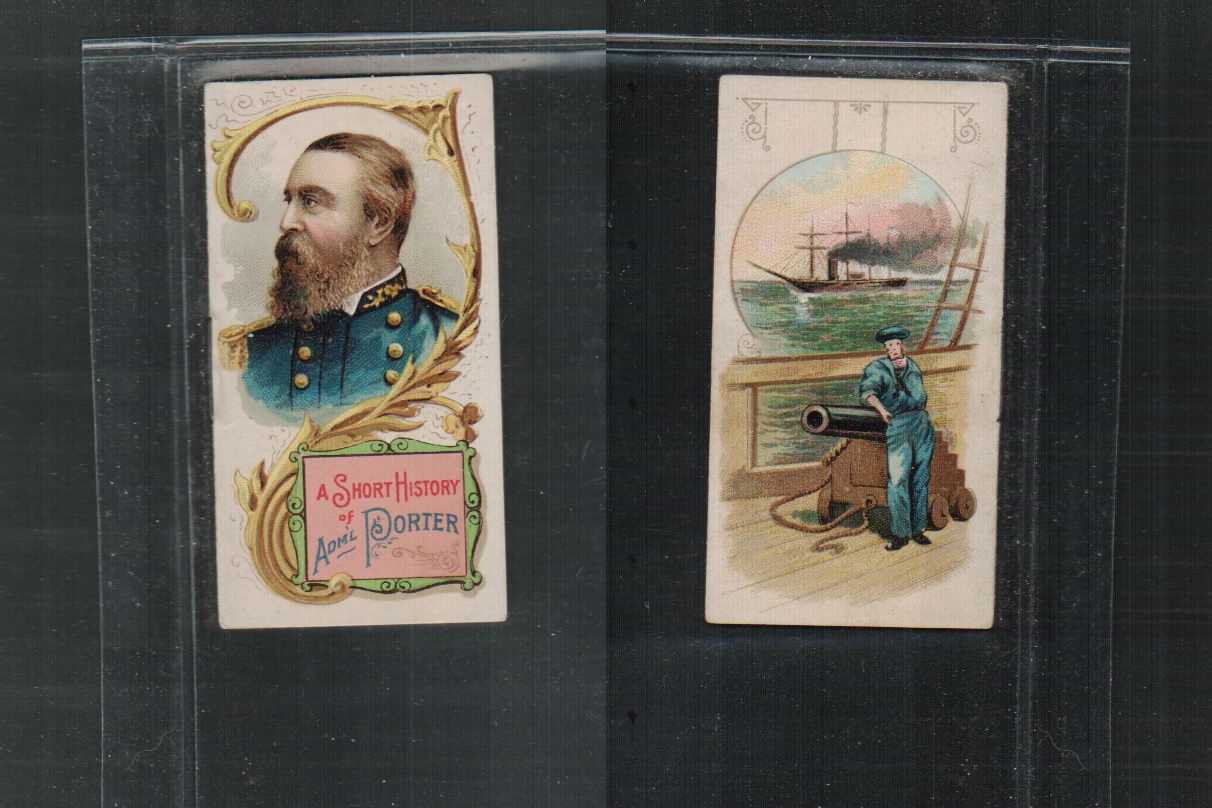 41 ~ Gen. Sterling Price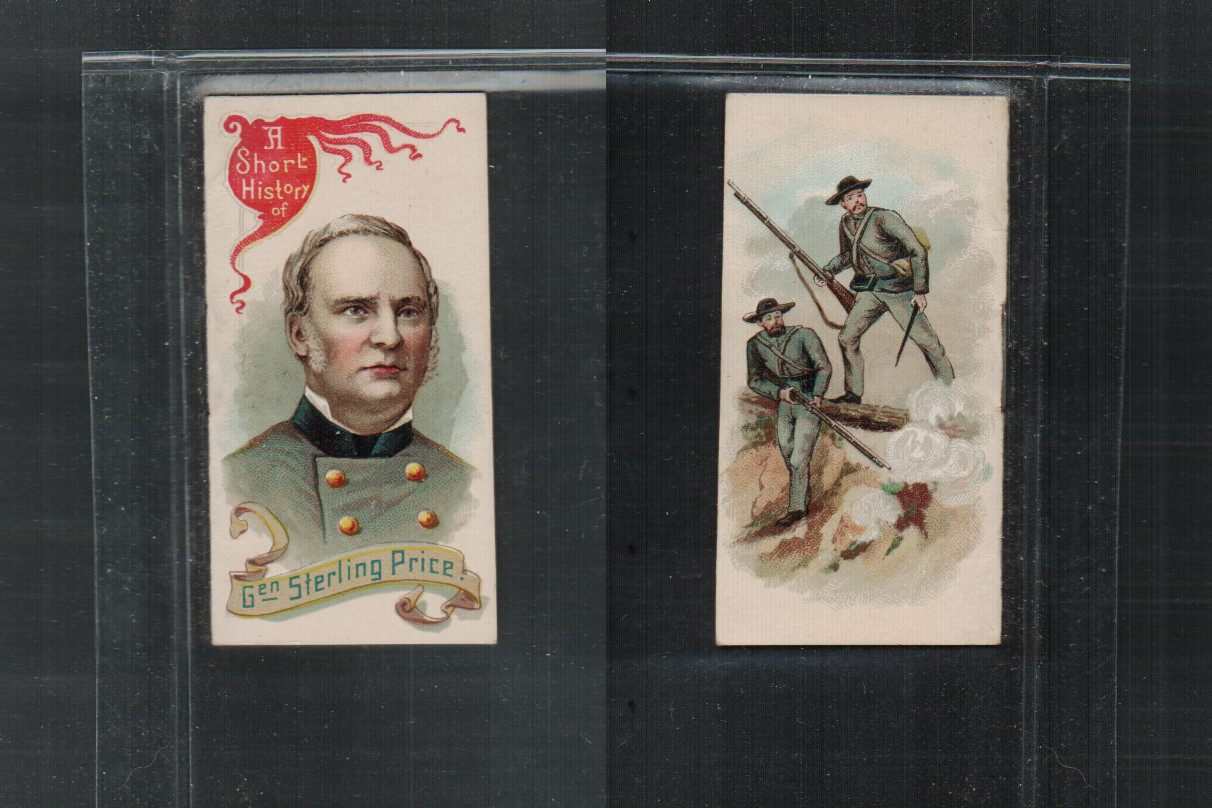 42 ~ W. S. Rosecrans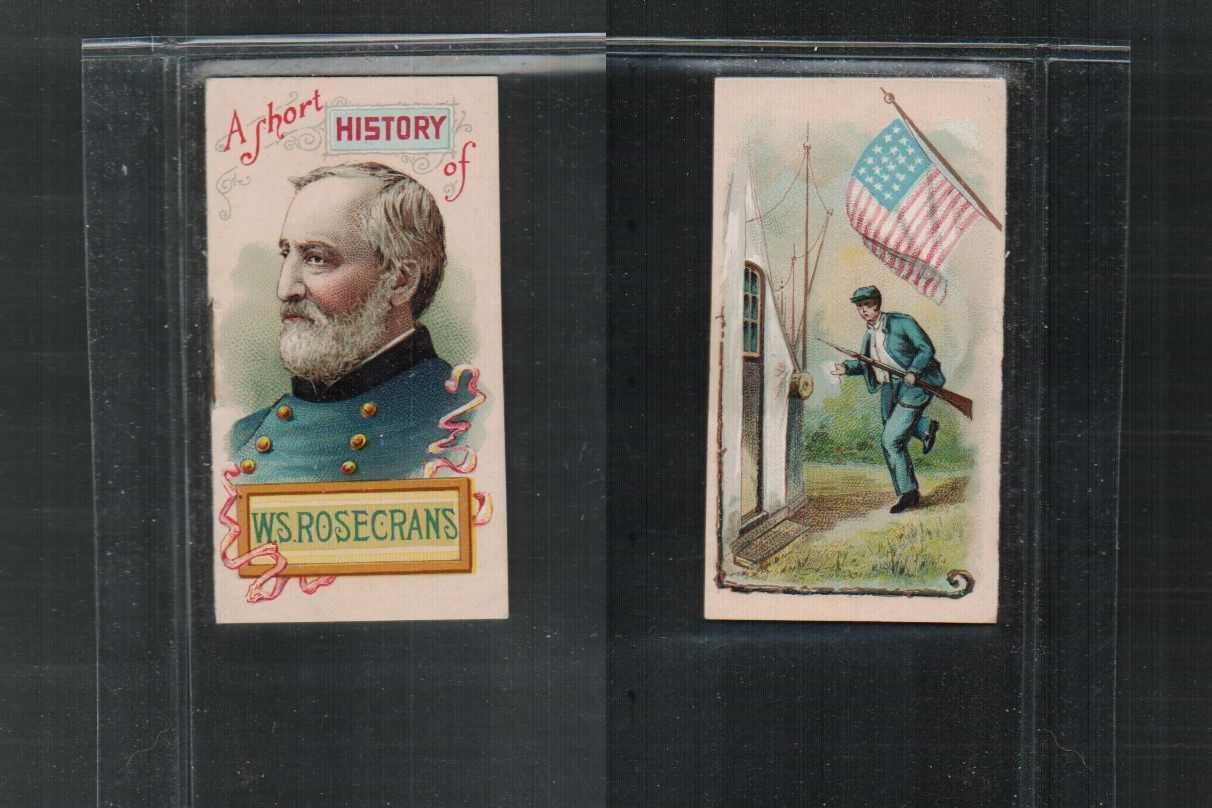 43 ~ General Winfield Scott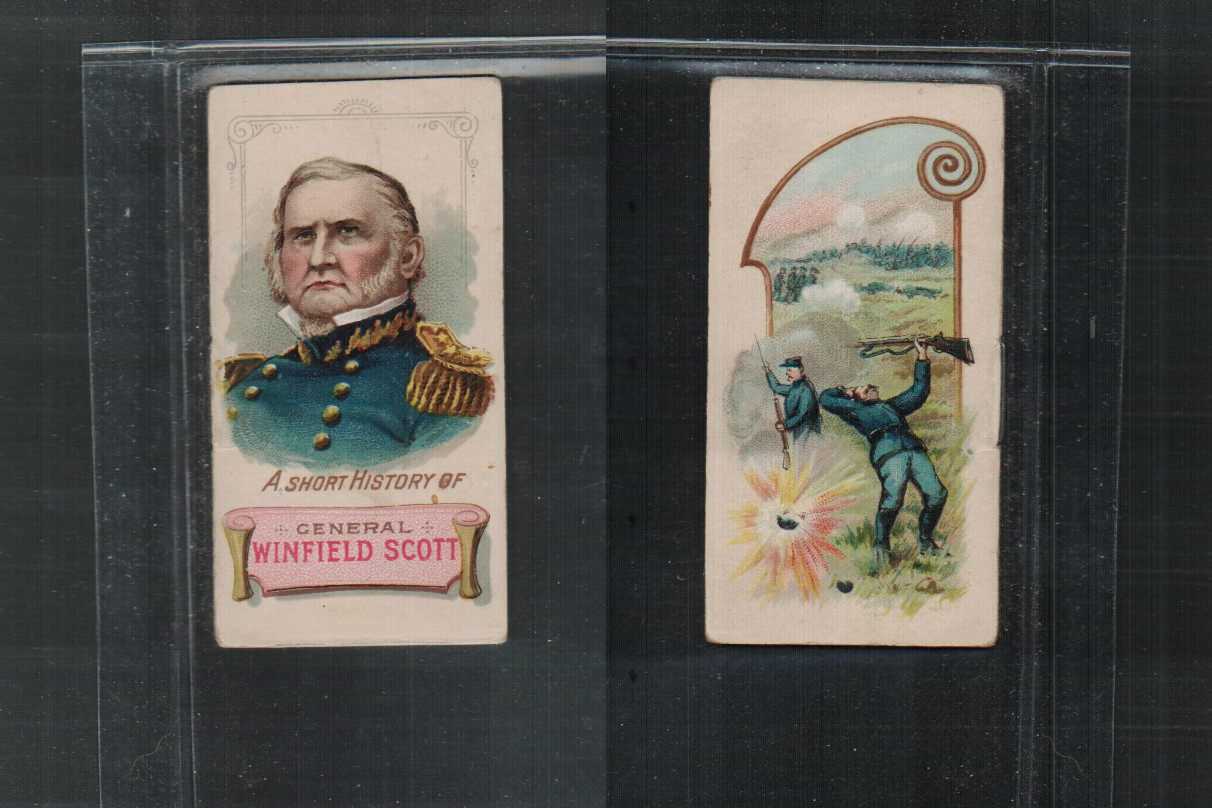 44 ~ Gen'l John Sedgwick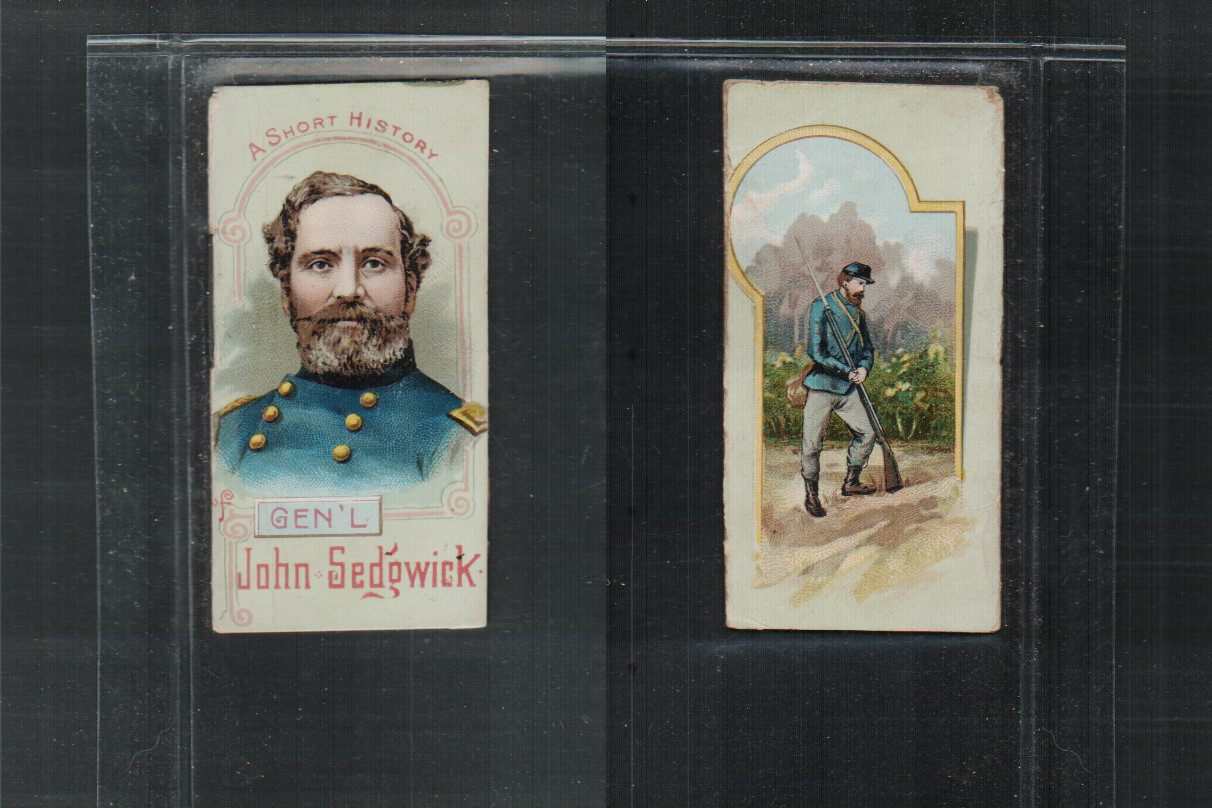 45 ~ Adm'l Semmes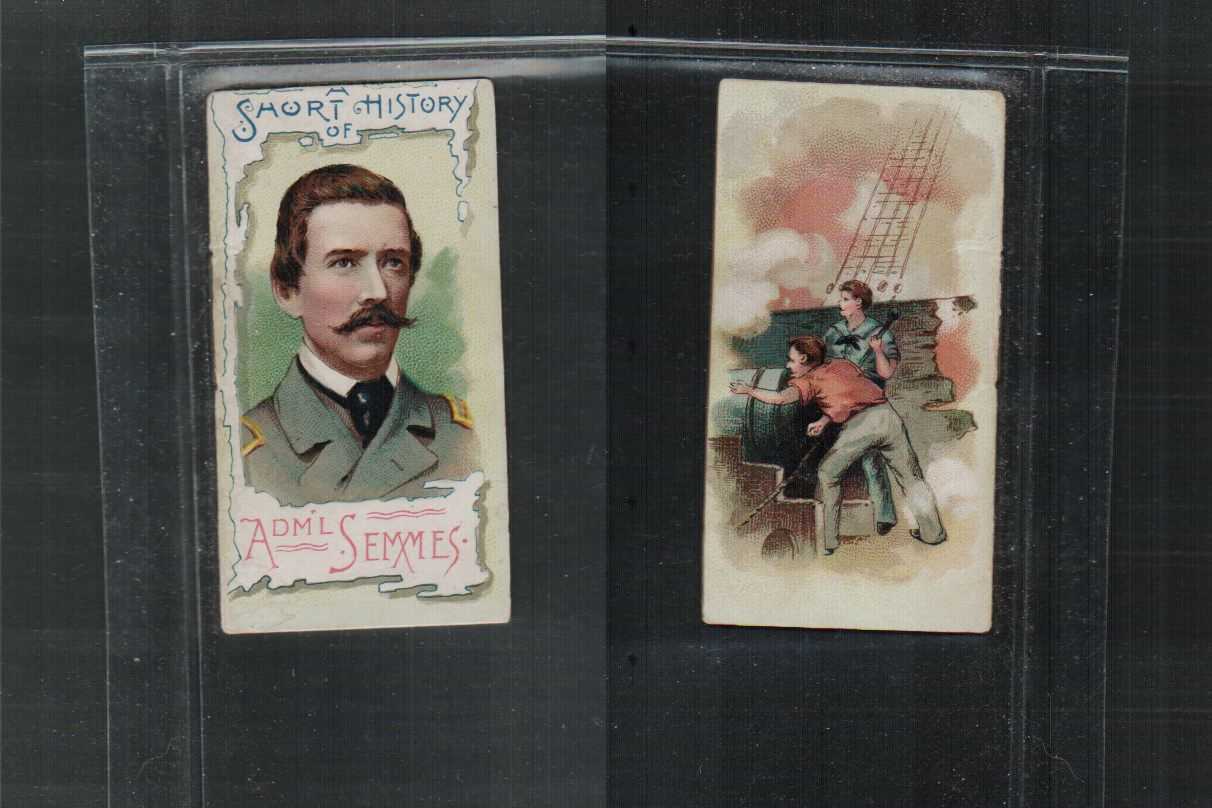 46 ~ Gen. Phil. Sheridan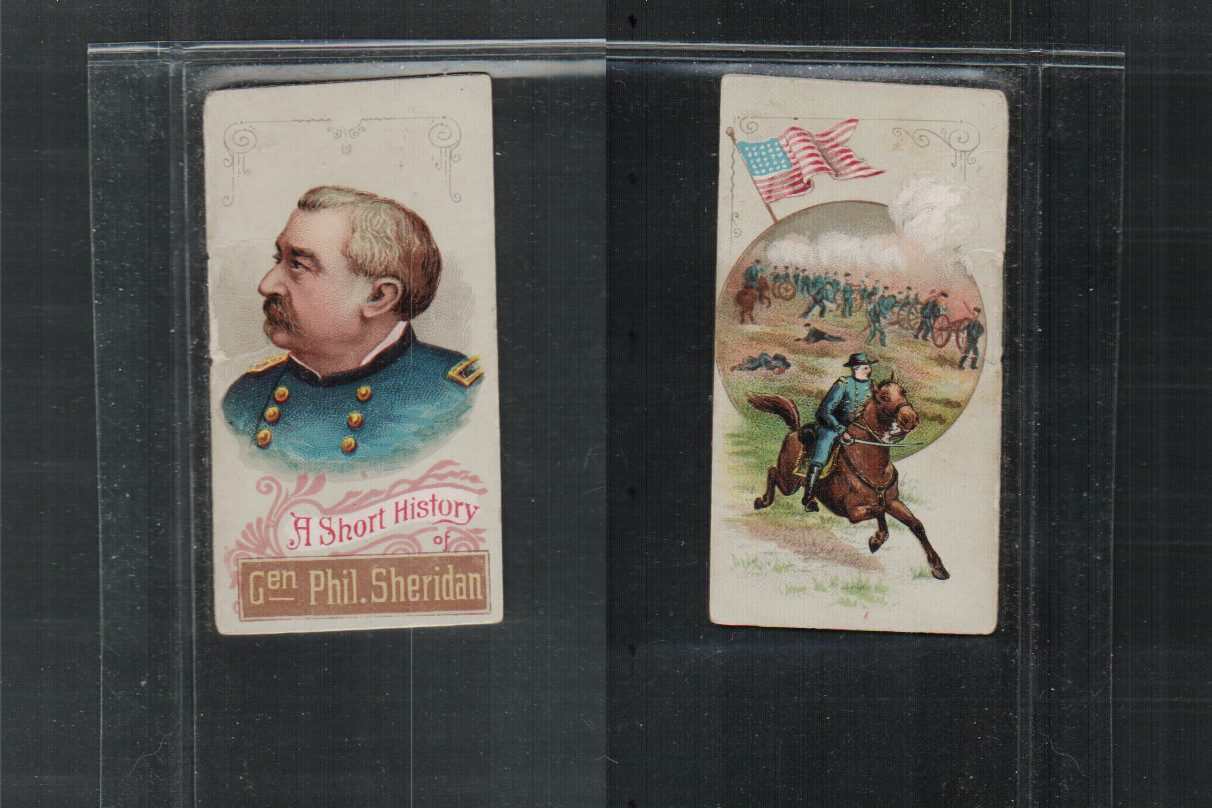 47 ~ Gen. W. T. Sherman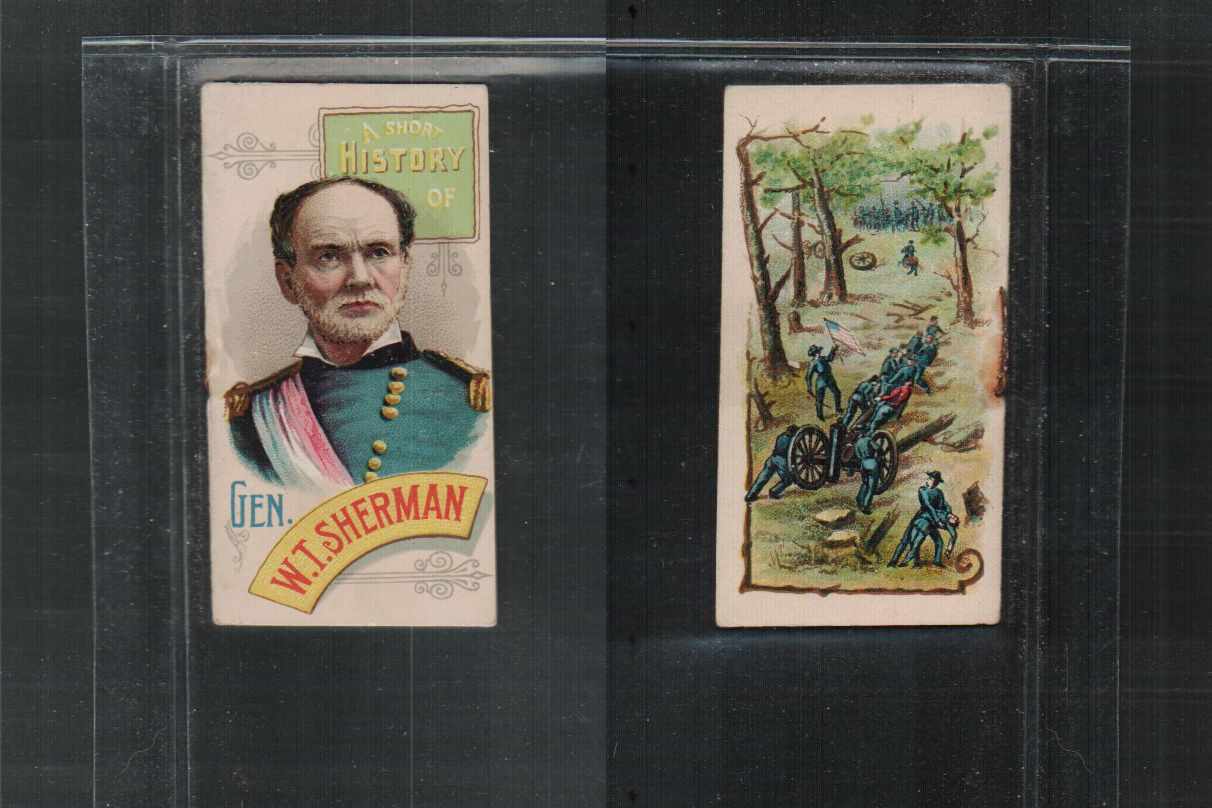 48 ~ Gen. F. Sigel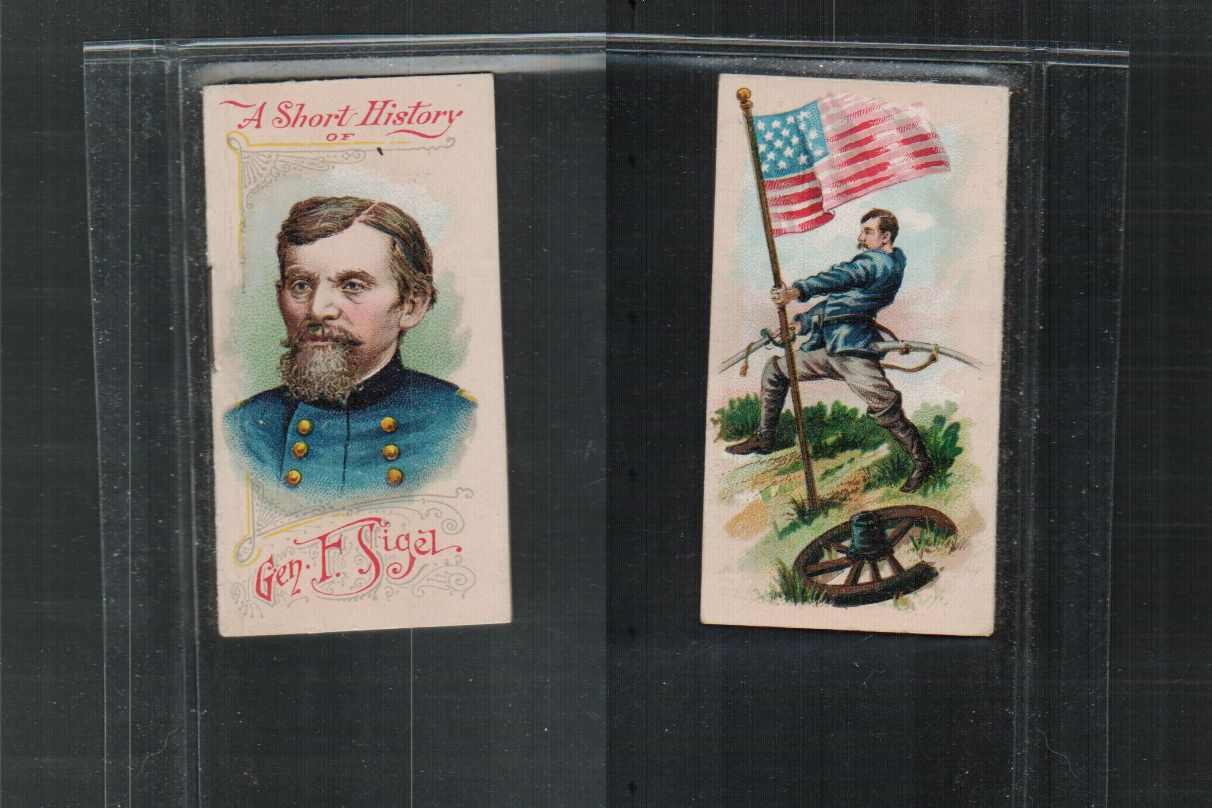 49 ~ Gen. E. Kirby Smith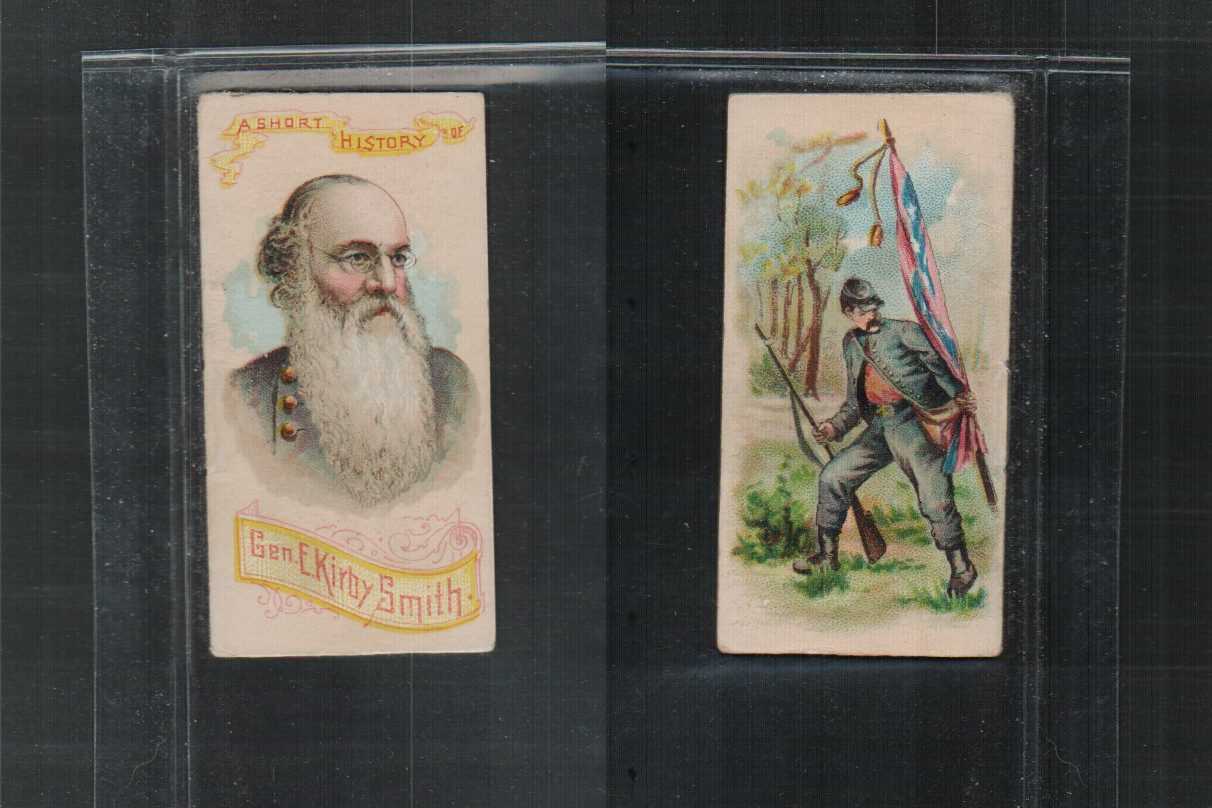 50 ~ Gen. J. E. B. Stuart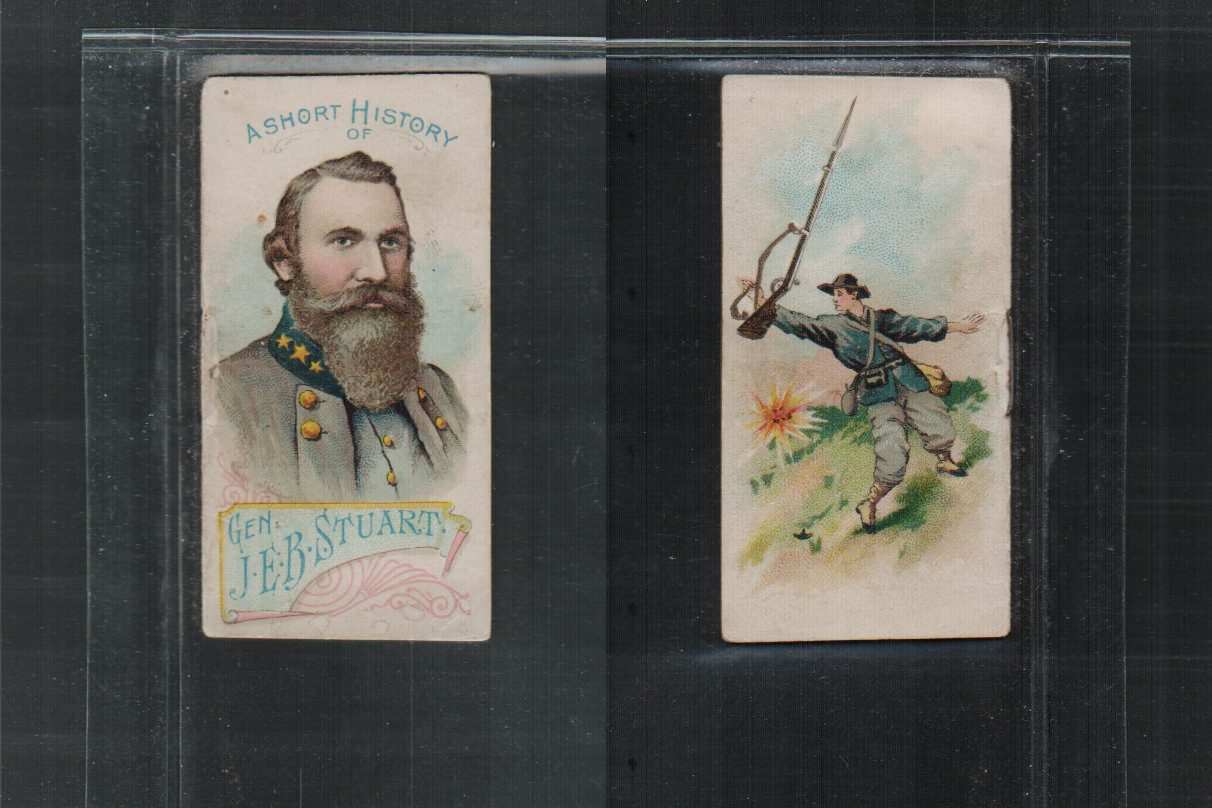 ---
For further information on any items, please Contact Me
Please include Code Number, Description, and Price in all correspondence.
All shipments are protected in a well packed, flat rate, priority mail box, or via first class mail. Combined Shipping Available On Multiple Purchases. Payments accepted via Paypal or money order only. Not responsible for omission of any details in item description.
To stay up to date on new item and page updates:


There are many, many more of all ages, types and genres available in stock, please contact me with your want lists.